Take that Beijing! Iron ore prices for December 5, 2020: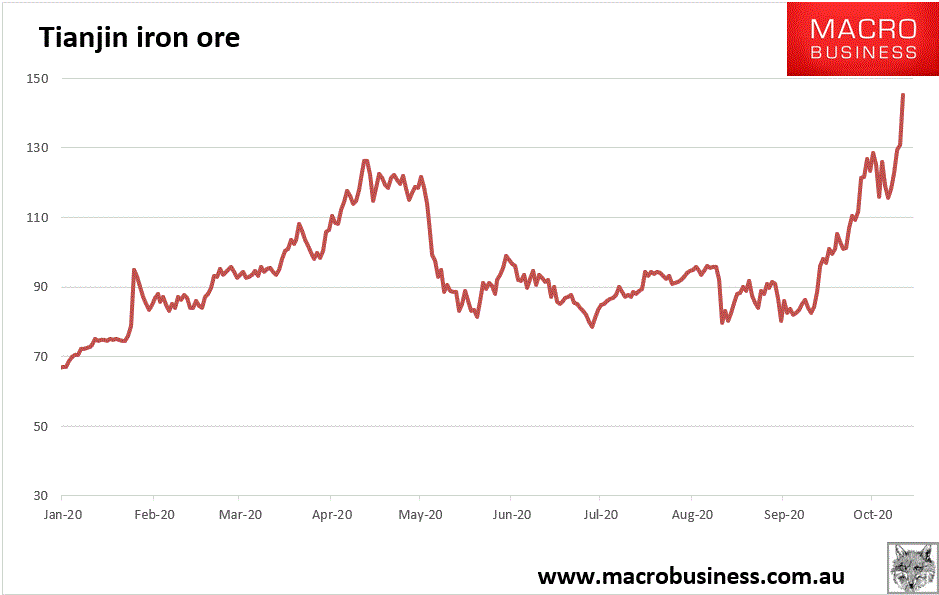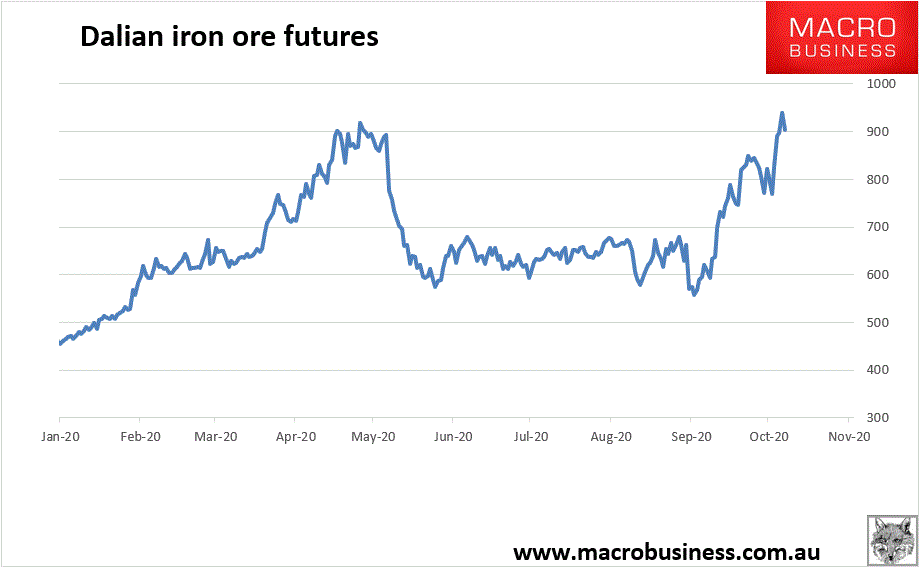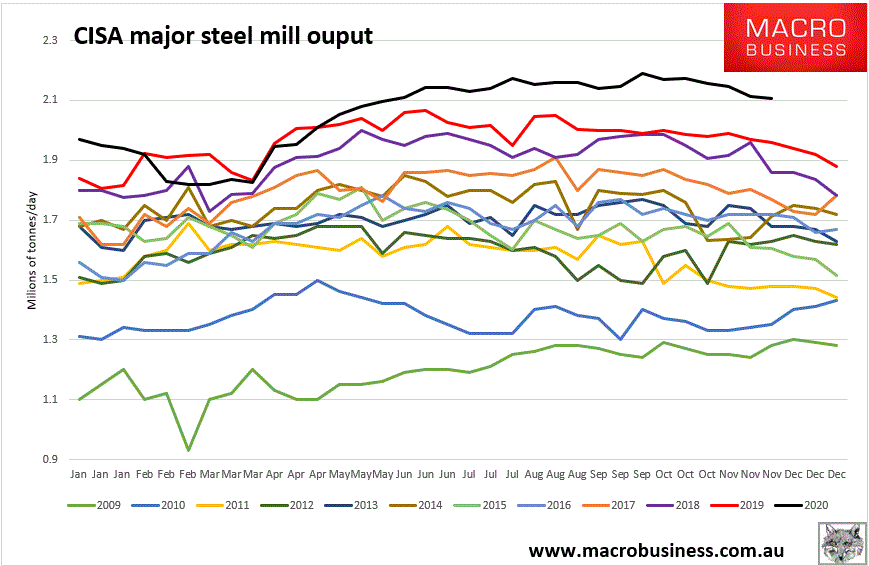 Spot to the moon. Paper rolled forward. Steel is not keeping pace and output is steadily diminishing as the year winds down.
Steel inventories have been easing and port stocks have stopped climbing but neither of those explain this. Supply may not be abundant but it's fine and expanding.
This looks to me like a combination of three things. First, La Nina may threaten Brazilian output in Q1 as China keeps restocking.
Second, the falling USD has got every man and his dog buying commodities again and hoarding them.
Third, iron ore is building a geopolitical risk premium as the CCP shoots itself comprehensively in the foot with the world's largest supplier.
Remember what I always say. When iron ore runs it runs like no other market. Straight up and straight down.
We could be going to $200 here and we might stay there while tensions last. At least until China slows and the restock ends.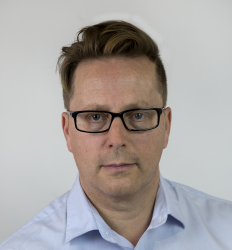 Latest posts by David Llewellyn-Smith
(see all)