Iron ore prices for 10 December 2020:

The news flow is relentlessly bullish. La Nina fears are realised, at Reuters:
Pilbara Ports Authority said on Thursday it has started to clear large vessels out of Port Hedland, the world's biggest iron ore export hub, as it issued a cyclone warning.

A tropical low located some 740 km (460 miles) southeast of Christmas Island, off Australia's northwest coast, is forecast to bring gale-force winds and significant swell as the cyclone approaches the Pilbara region, the port authority said in a statement.

The weather system is forecast to cross the east Pilbara coast on Friday, most likely in the afternoon, Australia's meteorology bureau said.
Then this:
The legislative response to the destruction of Juukan Gorge could be a "watershed moment" for the mining industry that could affect production of Australia's most lucrative export commodity in 2021 and beyond, according to Goldman Sachs mining analyst Paul Young.

Indications the indigenous heritage scandal could limit Australia's ability to capitalise on soaring iron ore prices came as the traditional owners of Juukan Gorge, the Puutu Kunti Kurrama and Pinikura (PKKP) people, said they hoped for a "fundamental reset" of relations between the resources sector and native title custodians.

A moratorium on the WA government issuing new approvals for projects that damage Indigenous heritage in the state was proposed on Wednesday by a federal parliamentary committee investigating Rio Tinto's destruction of 46,000-year-old cultural heritage in Juukan Gorge.
Terry McCrann captures the spirit:
Iron ore and more particularly the billion tonnes of steel it produces is absolutely pivotal to everything in China as the lubricant keeping the economy functioning, as the glue joining both economy and society.

The beauty of an iron ore play is that it does not require a sledgehammer – our version of their 100 per cent tariffs – like slashing our exports, either in size or in extended time.

But just a tweak: like delaying shipments for a week or two; cutting exports across the board by, say, 5-10 per cent for a month or two.

The price would rocket. We'd actually get more dollars. China would get a powerful message.
There's just no need anymore. Markets are doing it for us. The more China hits Australia then the higher iron ore will go.
$200 ahead. Possible record high if La Nina hits hard. But, be warned, I still see it all falling apart into mid-next year.
Belt-up!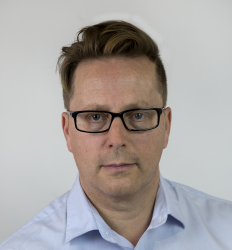 Latest posts by David Llewellyn-Smith
(see all)