More Chinese trade war on Australia today with timber and wheat joining various other agribusiness products. Yawn.
It's not all bad news by a long shot. The trade war has also played a key role in putting a rocket under the iron ore price as traders price in a geopolitical risk premium not unlike oil before US fracking changed the market.
Without being too inconsiderate to those Australians that have been thumped by an irrational Beijing, it is amusing to watch markets price in these outcomes.
So far, and into the future so far as I can see, the net result is a net benefit to Australian trade: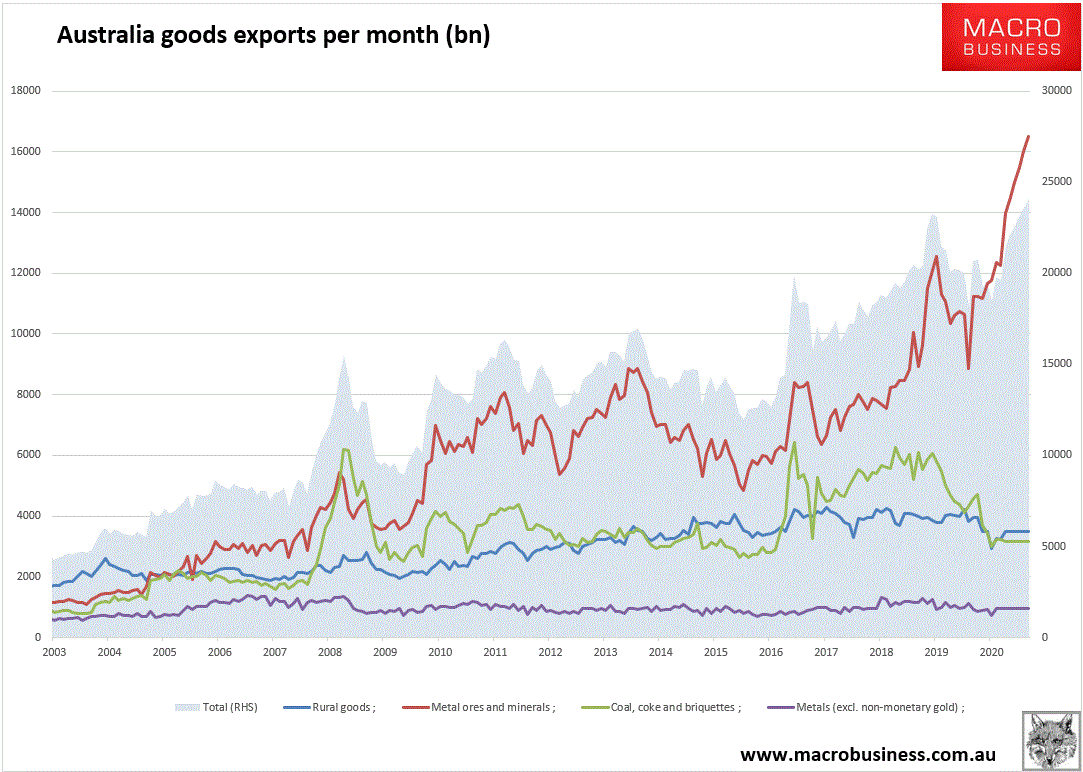 I have extrapolated only as far as March but have included all impacts to date so any further iron ore price rises would lift performance even more.
Things will not stay so rosy for Australia into mid-2021 as iron ore begins to fall back. But that was always coming anyway and it won't fall as far. The geopolitical risk premium will remain as an offset to all other blocked volumes so long as China's trade war lasts.
What is even more amusing is that China's blockade of Aussie coking coal has already triggered huge spikes in Chinese prices for that product. Now with both coking coal and iron ore prices through the roof, Chinese steel mill margins are getting crushed. The Chinese steel market could sustain price hikes through early October but not since: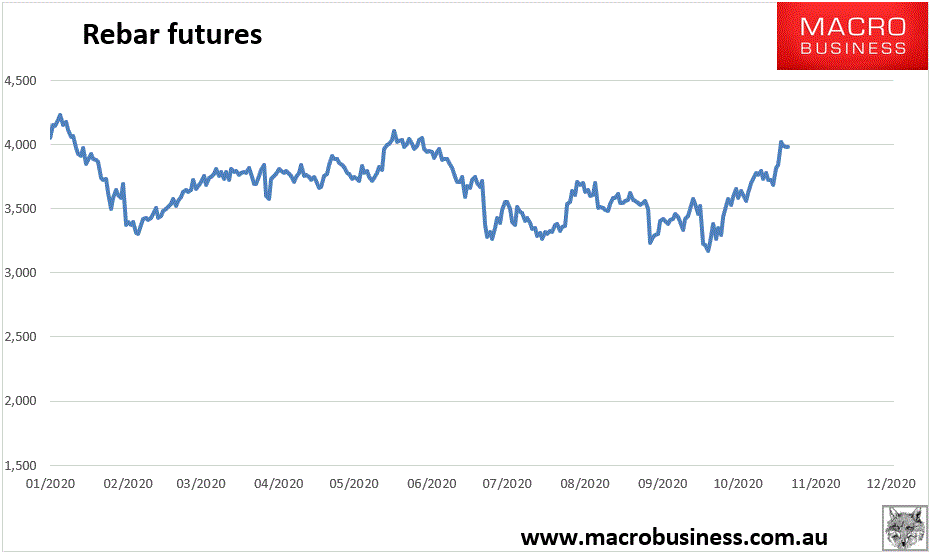 Meaning margins are getting smashed now: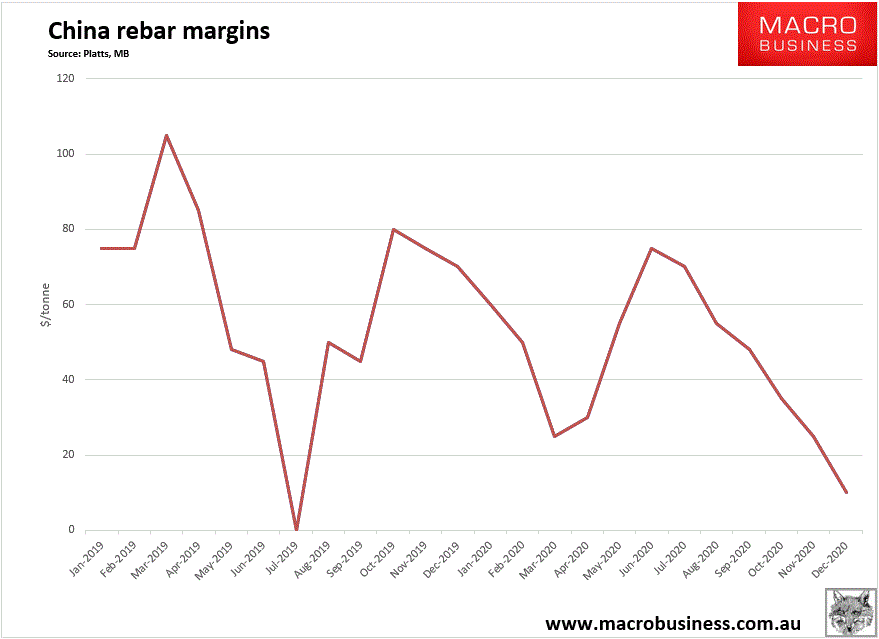 In short, Chinese interests are suffering as much as Australian are. This is not to say that it will stay that as China refuses any return of students and tourists. That would knock another billion or so off trade per month but we'd still be ahead in national income terms.
Markets have applied the iron ore export tariff for us. Let's make it official and send the price to $300!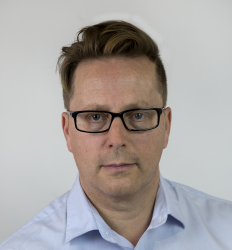 Latest posts by Houses and Holes
(see all)