First up, China has declared forever war on Aussie coal, at the ABC:
Chinese state media appears to have confirmed that Beijing has blocked Australian coal imports, in a move which is likely to cost the economy billions of dollars and further inflame tensions between the two countries.

Nationalistic state-owned tabloid The Global Times reports that China's top economic planner has approved power plants to import coal without clearance restrictions from several countries "except for Australia".

Australian government sources say such media reports should be treated seriously because they are generally directly sanctioned by the Chinese Government.

China has unofficially banned Australian coal imports since October, leaving dozens of bulk carriers stranded offshore.

The freeze has stoked deep anxiety in the mining industry.

Last month, Chinese authorities blamed "environmental problems" for the delays.

Australian Government officials have dismissed this explanation in private.

And the Global Times report seems to confirm that China's leaders are now willing to publicly confirm — at least indirectly — that the ban is an act of economic punishment, and that it is likely to continue.

The newspaper quotes Wang Yongzhong, director of the Institute of Energy and Economy at the Chinese Academy of Social Sciences, who warns "Australia is gradually losing the Chinese market".

He says China is sourcing coal from Indonesia, Russia and from Mongolia, which "could take a large share from Australian coal, as the relationship between China and Australia has been deteriorating".
The FT has an important piece for context:
It has not taken long for the wheels to come off the Belt and Road Initiative. As recently as May 2017, China's leader Xi Jinping stood in Beijing before a hall of nearly 30 heads of state and delegates from over 130 countries and proclaimed "a project of the century".

This was not hyperbole. China has promised to spend about $1tn on building infrastructure in mainly developing countries around the world — and finance almost all of this through its own financial institutions. Adjusted for inflation, this total was roughly seven times what the US spent through the Marshall Plan to rebuild Europe after the second world war, according to Jonathan Hillman, author of The Emperor's New Road.

But according to data published this week, reality is deviating sharply from Mr Xi's script. What was conceived as the world's biggest development programme is unravelling into what could become China's first overseas debt crisis. Lending by the Chinese financial institutions that drive the Belt and Road, along with bilateral support to governments, has fallen off a cliff, and Beijing finds itself mired in debt renegotiations with a host of countries.

…The data that describes China's predicament comes from researchers at Boston University who maintain an independent database on China's overseas development finance. They found that lending by the China Development Bank and the Export-Import Bank of China collapsed from a peak of $75bn in 2016 to just $4bn last year.

The context around this is crucial. The two banks fall under the direct control of China's state council (cabinet), so they function as arms of the state. They provide the overwhelming majority of China's overseas development lending and the funds they disburse rival in scale those of the World Bank, the world's largest multilateral lender.

…Yu Jie, senior research fellow on China at Chatham House, a UK think-tank, says Beijing's recently-adopted "dual circulation" policy represents a step change for China's relationship with the outside world. The policy, which was first mentioned at a meeting of the politburo in May, places greater emphasis on China's domestic market — or internal circulation — and less on commerce with the outside world.

"Volatile Sino-US relations and more restrictive access to overseas markets for Chinese companies have prompted a fundamental rethink of growth drivers by Beijing's top economic planners," says Ms Yu. "Naturally, if state-owned enterprises decide to switch back to the domestic market in order to follow the leadership's wishes, the budgeted financial resource for overseas investments will reduce accordingly."
In short, the CCP is in economic retreat everywhere as it seeks to build a fortress economy that can withstand the exigencies of external hostility. We can expect this to continue as its domestic economy slows and the CCP stokes nationalism in place of prosperity to underpin its legitimacy.
Which is why Labor is just so yesterday. Its CCP flunkies continue their treasonous line:
Opposition frontbencher Madeleine King said there were no winners in trade wars.

"If this is the coalition's idea of trade diplomacy, it's little wonder the government has failed to deliver a credible path out its current trade woes with China," she said.

"Australian jobs and prosperity rely on open, rules-based trade, not retaliatory, tit-for-tat measures."

Ms King said Australia had benefited massively from the removal of trade barriers over recent decades, and imposing an export tax on iron ore would damage the world-leading industry.

Australia exported more than $100 billion worth of iron ore in the last financial year, with most of the commodity shipped to China.

The industry employs tens of thousands of Australian workers.

"Billions of dollars in trade and thousands of Australian jobs are at risk from these trade tensions," Ms King said.
What do you suggest, Madeleine? Which of Beijing's 14 conditions of CCP enslavement do you endorse?
The truth is, Labor is playing politics with the China relationship, not the Coalition. Very stupid, self-sabotaging politics. Every survey says the same thing: the Australian people are unswayed by Chinese threats and propaganda. China isn't going to compromise, either. And, if our pollies do sell out the nation against the people's wishes then that will only egg on ever more draconian demands from Beijing.
In short, there is no deal to be done. This is now the forever war and the relationship will keep deteriorating henceforth between China and the world, and especially Australia.
In short, Labor has the diametrically wrong take. We don't need a China strategy. We need a post-China strategy.  In some ways it is underway:
closer military and espionage ties with the US and Five Eyes;
formation of like-minded democratic anti-China blocks in trade and strategy.
But the major challenge ahead is economic and it is on this front that the Morrison Government has done next-to-nothing. To grow beyond the Chinese market we will need a much more competitive economy which will mean:
higher productivity;
lower land prices;
cheaper energy;
low dollar policies;
manufacturing reshoring and shifted offshore supply chains;
competition and innovation reform;
vastly improve education outcomes.
This is the complete opposite of today's mass immigration, house price pump and consume model. Even more so given the greatest opportunity to grow beyond China is to embrace post-carbon economics.
The Morrison Government has rebuffed China on instinct. Yet growing beyond it, which we have no choice but to do, will take a comprehensive reform program every bit as bold and creative as that of the 1980s, something that is nowhere in sight within the Coalition.
And this is where it turns toxic. Probably only Labor can deliver such a reform program but it is owned by the CCP so will never see government.
That means the only way it will happen is by force at the hand of global markets which means it will be much more painful and drawn out than it ever needed to be.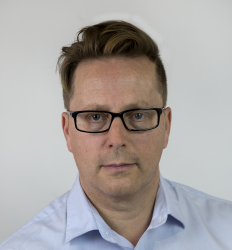 Latest posts by David Llewellyn-Smith
(see all)