Via Bloomie comes ABARES outlook for 2020/21:
The value of its agriculture production is forecast to gain 7% in 2020-21, an upward revision from the September estimate of no change. This is supported by a winter crop that's on track for its second-largest harvest, a promising rainfall outlook and elevated livestock prices.

Value of agriculture exports may fall 7% y/y to A$44.7 billion ($33.2 billion)
Value of agriculture production to rise 7% to A$65 billion
Crop export value to gain 8.3% to A$23.1 billion following the season's bumper harvest
Livestock export value to sink 19.5% to A$21.6 billion as recovery from drought limits output and shipments of livestock products and fibres
Fruit and vegetable prices could rise in the domestic market by about 15% to 25% as travel restrictions limit labor available for harvesting
Wheat exports may reach about 21 million tons, more than double exports in 2019–20
Global barley prices may increase 15% to $210 a ton, with demand partly boosted by prohibitive tariffs on Australian barley exports to China, necessitating a reorganization of supply chains in China to alternative sources
Australian wine stocks will likely climb over the remainder of 2020–21 as exports to China fall
As I have said many times, commodities will go out no matter what. To others, if China does not want them as it shifts its demand to other suppliers which will then be short for other customers.
The cyclical upturn will swamp China as well. That's why now is a great time to push back against its bullying and set terms for the future while we're strong.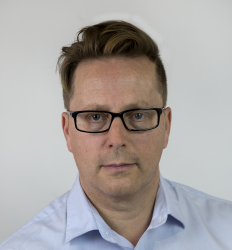 Latest posts by David Llewellyn-Smith
(see all)