A sensible suggestion from Matt Canavan:
We should apply a levy on exports of iron ore to China. The funds raised can be used to compensate the Australian industries harmed by China's actions. Our exports of iron ore to China amount to $85bn a year. So even just a 1 per cent levy would raise more than $800m a year, more than enough to assist those industries harmed by China's unjustified trade actions.

We could then signal that every time China takes further action against Australian exporters, the levy would go up. We could signal that the levy would be removed if China ended its unjustified trade restrictions.

Some will argue that an iron ore export levy would cause China to look elsewhere for its iron ore needs and kill our iron ore golden goose. But China is doing that anyway with its development of the massive iron ore deposits in Guinea, and its faltering attempts to support the growth of the Brazilian iron ore industry.

We are better off encouraging a more stable and diverse spread of steel production across the world. We should work with like-minded countries to increase the production of steel in non-Chinese countries so that the world does not just unduly rely on Chinese steel.

Such action has precedent. The EU began its life as the European Coal and Steel Community, which managed steel production levels across countries so as to reduce tensions. And in the 1960s Japan agreed to limit exports of its government-subsidised steel to the US so as to maintain balanced production between countries.

Such an agreement could also see Australia return to growing our own steel production. We were once a significant producer of steel, making much more than just clotheslines. Everyone is in love with the idea of growing Australian manufacturing. We should start by adding value to our high-quality natural resources such as iron ore and coal and creating thousands of Australian jobs.

If we help other countries increase their steel production that would help the world reduce its dependence on a bullying and aggressive Chinese Communist Party.
The other thing that it does is increase the prospects for finding a settlement to the wider dispute by rebounding the pain and equalising power. If nothing else, the Morrison Government should keep jawboning this possibility so that the price keeps rising.
Still, there is one quiet warning for iron ore bulls this morning. Readers will know that I have been bearish on iron ore beyond Q1 next year. The trade war has ensured a geopolitical premium will stay but that does not mean that the price won't fall as well, just not as far as it would have.
China has been quietly tightening on its property market for a while now and recent sales are not very good:

Chinese residential construction is the number one demand driver for iron ore worldwide.
With iron ore the moves are violent and what goes up always comes down again.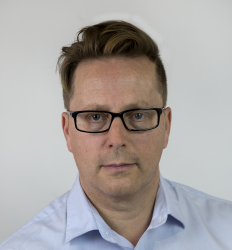 Latest posts by David Llewellyn-Smith
(see all)