The ABC has run another article warning of dire farm labour shortages due to the collapse of migrant workers:
Australians are being warned they could be paying a lot more at the checkout for their fruit and vegetables this summer, and possibly taking home a lower-quality product…

Fruitico has partner producers in other states — including Victoria, Queensland and Tasmania — and Mr Fahl said farms operating in other states were facing the same labour shortage…

There are now fears the labour shortages could have lasting ramifications for the industry, far beyond the busy looming summer harvest period.

"It [a longer term worker shortage] plays on our mind a lot, it keeps us up at night," Mr Fahl said…

The State Government this week confirmed an additional 120 Ni-Vanuatu would arrive from the Northern Territory to help address the shortage.

The workers have already quarantined and will be sent to farms in the South West and Great Southern.

Plans for an additional 160 Ni-Vanuatu workers have been delayed due to a locally recorded COVID-19 case.

While the horticulture sector still requires thousands of workers, Ms MacTiernan said the measure would deliver a 'boost' for industry.

"There is no miracle cure here, there is overwhelming fact that we have relied very heavily on overseas labour and obviously during a pandemic that is going to be a challenge," she said.
As usual, there is zero mention of the fact that abundant evidence of temporary migrants being ruthlessly exploited on Australia's farms. Nor that Australian farms have flat out refused to employ local workers because they have to be paid a legal wage and are far less easy to exploit.
Interestingly, a reader living in Victoria's Goulburn Valley sent me the following message over the weekend, which highlights the chicanery:
I live in the Goulburn Valley in Victoria which is a large agricultural production area.

I service orchards across the area in my line of work and I would like to tell you that without exception they are all manned by foreign labour.

Every packing shed I go into is full of Asian and Indian workers.

The orchards have all Asian pickers.

They wont employ locals as they would have to pay them the correct rate and a lot of these companies have their own worker accommodation which they collect rent from the very same workers that they underpay.

As they cant collect rent from locals they have no chance of getting a job.

I even overheard an office worker telling a local that they had no positions but the following week when I was out there they were showing two new Indian arrivals around.

Its disgusting.

I see the agents for these workers getting around in their flash cars while at the same time they are exploiting their own countrymen.

The government created this mess with their free trade deals and the free movement of foreign labour which is a part of these deals.

Sadly nothing will be done about it and Australians will be denied jobs in their own country while it is flooded with cheap foreign labour.

I have been hearing the lies about not being able to get pickers since I was a kid picking fruit with my father during school holidays.
As we keep saying, allowing Australia's farmers to pluck cheap foreign workers en masse is bad for both wages and long-run productivity.
Australia's mining industry is world-class and attracts workers to far out places by paying excellent wages.
Cut off the migrant slave labour pipeline and Australian farms will be forced to raise wages. In turn, this will drive farms to automate and lift productivity, boosting both profits and wages.
However, if the government allows farms to continue relying heavily on cheap foreign labour, then capital will shallow, productivity will stagnate, and both wages and profits will decline.
There's a reason why farms in advanced nations are more likely to involve a handful of workers operating heavy machinery, whereas in low-wage developing countries farms are manned by many workers doing manual labour.
The higher cost of labour in advanced countries forces farms to invest in labour saving machinery, which lifts productivity.
If farm margins are so weak then they should be forced to consolidate, driving economies of scale, improved productivity, and higher profit margins.
The key ingredient for Australian agriculture to flourish is productivity-enhancing automation, not migrant slave labour.
Australians are not inherently lazy. But they do know when they are being exploited and paid slave wages.
The whole industry needs a clean-out.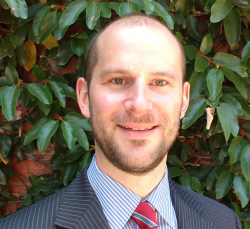 Latest posts by Unconventional Economist
(see all)