One would have thought that the global COVID-19 pandemic, the effective closure of Australia's international border, and mass unemployment would have dampened calls from business lobbies to import cheap migrant labour.
Not so, with National Farmers Federation telling a Senate inquiry that it wants streamlined arrangements to make it easier to import migrant workers:
Agricultural industries are highly reliant on unskilled migrant labour, particularly backpackers employed under the Working Holiday Maker visa that supply between 20 and 60 per cent of the industry's workforce, depending on the commodity type…

During the coronavirus pandemic the number of Working Holiday Makers had fallen from 140,000 to 80,000. The farm sector employs around 40,000 each year…

NFF's submission to the inquiry said the sector needed to maintain access to overseas workers despite coronavirus restrictions "to bridge workforce gaps"…

Agriculture Minister David Littleproud said last week Australians have not been willing to work in the farm sector, and he was working on plans with his colleagues to address worker shortages…

A study by the University of Adelaide last year found horticulture workers were routinely exploited by employers, and in 2018 the Fair Work Ombudsman's report said 56 per cent of the 8000 horticulture farms with employees had underpaid workers by at least $1 million.

The NFF is calling for a dedicated agriculture visa, with provision for two streams – one for seasonal and unskilled workers valid for 12 months, including the right to return yearly as well as a longer-term category for skilled workers, such as stock handlers or farm managers.
Now let's recall the abundant evidence showing that temporary migrants have been ruthlessly exploited on Australia's farms.
In 2016, the Fair Work Ombudsman completed an inquiry into Australia's backpacker visa scheme, which found that "many backpackers are being subjected to underpayment or non-payment, unlawful deductions, sexual harassment, unsafe working conditions and other forms of exploitation".
The Senate report, entitled A National Disgrace: The Exploitation of Temporary Work Visa Holders, documented widespread abuse of Australia's Working Holiday Maker visa program, which was "consistently reported to suffer widespread exploitation in the Australian workforce".
The 2017 National Temporary Migrant Work Survey found that one in every seven temporary migrant fruit and vegetable pickers were paid $5 an hour or less, and a third $10 an hour or less.
In 2018, a group of academics jointly penned an article in Fairfax claiming that exploitation of temporary migrant farm workers is rife:
Australia already has more backpackers, and relies more strongly on them for horticultural work, than any country…

Unlike agricultural visas in New Zealand, Canada and the United States, and unlike Australia's own Pacific seasonal worker program, there is no pre-approval of employers. Nor is there systematic ongoing regulation to ensure compliance with workplace laws…

Story after story after story have exposed exploitation on farms…
Finally, more "systemic exploitation" of migrant workers on Australia's farms was exposed last year and this year.
Allowing farms to pluck cheap migrants in lieu of paying higher wages to local workers discourages them from innovating and adopting labour saving technologies, which would boost the economy's overall productivity. It also prevents creative destruction by enabling low productivity farms to remain in business.
Put another way, stemming the flow of low-wage migrants onto farms would force the least productive ones to shrink and go bust, transferring workers, land and capital to more productive businesses, thus raising average productivity across the economy.  Further, all farms, observing higher wages, would invest more in labour saving technologies and restructure to raise productivity.
There's a reason why farms in advanced nations typically involve a handful of workers operating heavy machinery, whereas in low-wage developing countries farms are manned by many workers doing manual labour. The higher cost of labour in advanced countries forces farms to invest in labour saving machinery, which lifts productivity.
The key ingredient for Australian agriculture to flourish is productivity-enhancing automation, not migrant slave labour.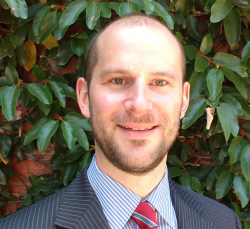 Latest posts by Unconventional Economist
(see all)