Come on, ABC, lift your game:
He-Ling Shi, an associate professor of economics at Monash University, said while some goods could be sold in other markets, industries like international education would have a harder time shifting towards countries other than China.

"In the long run, Australia can find alternative sources to export our education services, especially to some emerging economies like India or Indonesia or Malaysia," Dr Shi said.

"But in the short run, frankly, it's quite difficult to replace the large scale of Chinese students with some alternative sources."

And while some consumer goods could be shifted to other markets, the mining sector is heavily reliant on the Chinese market.

"Australia can export wine to different regions, different economies like Taiwan and Japan — [but] if you think about iron ore, that'd be big trouble," Dr Shi said.
Except that China is more dependent on iron ore than we are so it isn't going to happen. Students will be harder. So, what does the ABC do? Finds the loudest tertiary sector rent-seeker it can in the form of UTS and staff from a "think tank" funded into being by CCP-aligned and disgraced influence cash:
James Laurenceson, director of the Australia-China Relations Institute at the University of Technology Sydney, said the hopes that are being placed in alternative markets "may be a bit misplaced".

"China's [GDP is] expected to grow by 1.9 per cent, the US is going backwards 4.3 per cent, the Euro area backwards by 8.3 per cent, India — the great hope of replacing China — going backwards by 10.3 per cent, even ASEAN's down by 3.4 per cent," he said.

"Australian businesses, let alone Canberra, don't get to choose where global purchasing power comes from. This year's been a classic example of that."

Dr Laurenceson said even though Australia's political tensions with China had spiked in 2020, it had still sold more exports to China as a proportion of its total than ever before.

"In the first nine months of this year 40.5 per cent of our total goods exports went to China, that's up from 38 per cent last year," he said, adding that the costs involved in moving to new markets were also a concern.

As trade and political tensions simmer, speculation swirls about what's really going on between the two nations — and what's next on a Chinese sanctions "hit list".

"It's not just about finding someone who likes Australian wine in Vietnam, you've got to build brand awareness, you've got to build distribution networks and so on."
Yes, it will cost a few dollars and take some time to backfill Chinese demand. But if student numbers fall enough to do macroeconomic damage then the AUD will also fall and deliver us more students from elsewhere.
And what's the alternative? Increasing dependence on China when it has made plain what it will cost?

That is the end of Australian democracy being proposed, built into a wall of illiberal Chinese empire.
The ABC seems to be caught in some whacko spot between its own political correctness and hatred of the Coalition Government and the victim is the very liberal system upon which it relies for its existence.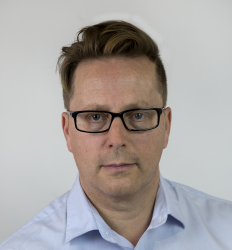 Latest posts by David Llewellyn-Smith
(see all)