Several of the recent demands made by China for the end of Australian democracy landed directly upon the media, from which it required silence:

Your ABC has been delivering in spades. Chinese agent of influence and Yancoal lobbyist, Geoff Raby, is now rampant at the national broadcaster. There is barely a piece that does not make reference to his utterly conflicted and compromised views, though MB badgery has at least now resulted in them declaring his position at Yancoal. But get a load of this one-eyed tripe today:
Amid ongoing trade tensions between Canberra and Beijing, some Australian exporters are now so scared of having their products rejected at customs they have stopped shipping to China.

Exporter Andrew Ferguson recently had three shipments of live lobsters die in China because of lengthy delays in customs testing.

China began more stringent testing because it said high levels of cadmium had been found in some shipments.

But Mr Ferguson has questioned whether he is a casualty of escalating political tensions between the Australian and Chinese governments.

"The lobsters were out of the water too long and they died while they were waiting to be cleared," he said.

"The cost was significant."

He said it was too risky to continue shipping to China.

"Staff are probably my biggest stress," he told 7.30.

"The sooner I can kick something back off and get things going again, it'll make things better for them and we won't lose those staff."

Some Chinese importers have told wine, sugar, wool, copper and coal suppliers their goods will no longer clear customs either.

China notes Australia's 'positive' comments

Amid the prolonged tensions, Prime Minister Scott Morrison on Monday evening said Australia would not back down on its foreign policy agenda.

"The global competition between the US and China presents new challenges," he said in a speech to the British Policy Exchange.

"Like other sovereign nations in the Indo-Pacific, our preference is Australia is not forced into any binary choices."

In what some may have seen as an olive branch, Mr Morrison also praised China's economic and social growth, saying: "No country has pulled more people out of poverty".

In a Chinese Ministry of Foreign Affairs briefing on Tuesday, spokesman Zhao Lijian said China had "noted Prime Minister Morrison's positive comments on the global influence of China's economic growth and China's poverty alleviation efforts".

"On China-Australia relations, we hope Australia will make independent, objective, sensible choices that serve its own interests," he said.

The Chinese embassy in Australia directed 7.30 to Mr Zhao's briefing when asked to comment on the ongoing trade dispute.

Wine marketer calls for 'urgency'

Whether an apparent softening of tone from China will have an impact on exporters remains to be seen.

Leconfield wine marketer Damien White said he decided to postpone a $130,000 shipment to China out of fear it would be rejected, then had an order cancelled.

"It's been a tough year for everybody and this is a bit of a nail in the coffin really," he said.

"There needs to be some urgency around this topic.

"We need some answers and we need some official responses from Government so we understand what the direction is."

Earlier this year, Australian barley was hit with a hefty tariff, some beef exports were banned and an anti-dumping probe was launched into 10 wine companies.

Research director at Perth USAsia, Jeffrey Wilson, said the economic impact of the dispute was mounting.

Trade data shows 94 per cent of Australia's timber and lobster shipments, 76 per cent of wool and 71 per cent of cotton exports go to China.

"Overall, [China is] Australia's number one trade partner and accounts for about $150 billion worth of exports each year," Dr Wilson said.

Last week the Chinese embassy leaked a long list of grievances against the Federal Government.

"The straw that broke the camel's back was Australia's call for an independent international inquiry into the origins of coronavirus," Dr Wilson said.

"But the reality is there's been a number of difficulties and irritants in the Australia-China relationship that have been brewing over many years, including issues of Chinese foreign interference in Australia, its militarisation of the South China Sea, and a number of human rights abuses as well."

When asked if exporters were being punished for those issues, Agriculture Minister David Littleproud said he hoped that was not the case.

"We'd be very concerned if it was because we have every right as a Government to protect our sovereignty and we will continue to do that," Mr Littleproud said.

"The last formal response we had from China was that they are not discriminating against Australian products, so you can only take them on face value."

Former ambassador and coal director wants 'circuit breaker'

Former Australian ambassador to China, Geoff Raby, said Australia needed to decide whether it saw China as a strategic opponent or a country to cooperate with.

"The relationship has never been in a worse state than it is today," he said.

Mr Raby now runs a Beijing-based business advisory firm and is a director of Yancoal, and he has argued Canberra needs to rethink its relationship with Beijing.

"We are living through the greatest power shift in modern history, a shift of power across the Pacific from the United States to China," Mr Raby said.

"Australia in this new world order has more closely than ever aligned its foreign policy with that of the United States."

Yancoal has several Australian mines. Despite the company having majority Chinese shareholders, it cannot get its iron ore into China.

"Yancoal exports about 20 per cent of its total production to China and there has been some disruption to Yancoal's business in China," Mr Raby said.

"And Yancoal, like many other coal companies, is busily looking at other markets for that 20 per cent that has been going to China.

"What's urgently needed now is some kind of circuit breaker and for both sides to get to a more normal bilateral relationship."

Shadow Foreign Affairs Minister Penny Wong said the Prime Minister needed to solve the issue for exporters who were continuing to lose money.

"We saw [former prime minister] John Howard just recently give Scott Morrison some public advice, which is you're responsible for managing this relationship and you've got to sit down and deal with these issues with President Xi [Jinping]," Senator Wong said.
There's quite a bit of effort in that piece. Yet why is every voice in it seeking to rush to repair relations? By all means, cover the losers of the conflict. But let's get some balance in there too, eh? Why not interview Richard McGregor at the Lowy who makes the point today that this is not about Australia:
…other democracies should take note of Beijing's behaviour, as they could be the next target.

The message is clear. If your media is overly critical, if your think-tanks produce negative reports, if your MPs persist in criticism, if you probe Communist party influence in your community and politics and if you don't allow Chinese state and private companies into your market, and so on, you will be vulnerable to Beijing's retribution as well.

As documents go, Beijing's "14 Grievances" doesn't quite match the "Long Telegram", the dispatch from George Kennan in 1946 that laid the foundation for US policy of containment towards the Soviet Union in the cold war.

But it provides an illuminating road map for a future in which a powerful China demands that its political system be respected and its human rights record stays beyond foreign scrutiny.
In short, Chinese bullying is a trend in its foreign relations that has so far landed on Australia, Canada, Korea, Japan, India and, this week, the UK.
Moreover, the government has been very clear about what business should do: find other markets. And where are the alternative arguments and voices at the ABC? Where is the analysis of the Chinese demands that Australia must meet to resume uninterrupted trade? Is the ABC seriously proposing that we become a Chinese satrap to save a few lobsters? Why does Penny Wong get a free shot when Labor is wildly out of step with the Australian population, not to mention any basic defense of the democracy, let alone media freedom of speech? What would it mean to all Australians if we did as Penny Wong infers and just gave in to save those lobsters? Which illiberal conditions would she embrace?
Nor it is good enough to just disclose conflicts of interest, like those of Geoff Raby, he should not be used at all. Find voices that are not funded directly by the CCP and its interests.
Where are the ABC's professional standards? Where are its editors? Where is its basic loyalty to Australia and press freedom? Does the national broadcaster now stand for tyranny, illiberalism, big coal and rent-seeking lobsters?
This is NOT journalism. It is the ABC being used by the CCP to kill Australia as we know it.
Likewise, the AFR, where James Laurenceson, Director of the Australia–China Relations Institute (ACRI), which was founded into being by the now exiled and alleged CCP bag man Huang Xiangmo, hosted at the University of Technology Sydney, which also had links to the CCP surveillance state:
Morrison's latest musings rightly draw attention to great power competition between the US and China.

It was an Australian promise to China about how it would approach that building rivalry that allowed bilateral ties to flourish following a rupture in the mid-1990s.

Recalling this episode, then-prime minister John Howard wrote in 2010: "I made it clear to the Chinese president that the alliance between Australia and the United States was … not in any way directed against China."

Our American friends deserve more frequent public rebukes.

Fast forward to 2011 and then-US president Barack Obama used an address to Australia's Parliament to announce a US "pivot to Asia", countering China in its own backyard.

In 2018, the US formally defined China as a strategic competitor.

Not surprisingly, Beijing has grown sensitive to Washington's efforts to recruit partners.

Morrison insists that his government runs an independent foreign policy. That includes a sovereign right to work with any partner it wishes, including the US.

But recall Howard's promise that the alliance with the US would never target China.
And it never did under his watch. Then along came Imperial China Xi and the rest is history. Is Laurenceson really suggesting that Australia has to honour a nudge a wink by Honest John as some kind of formal alliance structure with one of the most endemically dishonest, cheating and generally malevolent regimes in modern history? And not doing so means we deserve to be bullied to the tune of $20bn? Did he attend the kindergarten school of international relations?
I will leave the final word to Chris Uhlman who has advice for all these sellouts much more succinct than I can manage:
When Foreign Ministry spokesman Zhao Lijian laid all blame for the poor relationship at Australia's door, he intoned: "Whoever hung the bell [on the tiger's neck] must untie it."

This invites Australia to mine its own vast cultural heritage and respond in kind. Given I don't have to worry about trying to reboot a relationship with a country that has the temperament of a toddler, let's go with: "Take your list and stick it where the sun don't shine."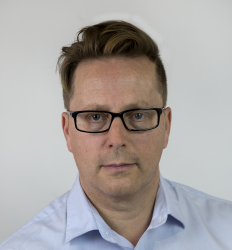 Latest posts by David Llewellyn-Smith
(see all)