Via the AFR:
Questions over clinical trial data for AstraZeneca's coronavirus vaccine have not derailed plans to begin immunising Australians from March, Health Minister Greg Hunt says.

Mr Hunt downplayed concerns over the vaccine may be less effective than initially reported, as AstraZeneca announced it would conduct a further trial.

"Our vaccine timeframe is unchanged," Mr Hunt said.
When in doubt, lie, at the FT:
Disquiet is growing over the way that Oxford university and AstraZeneca have handled the early readout from trials of their coronavirus vaccine, which much of the developing world may rely on to emerge from the pandemic.

The results were hailed a success for showing an average efficacy of 70 per cent — a figure reached by pooling the results from cohorts on two different dosing regimens.

One set of participants received two identical doses a month apart, while the other group received a half-dose, and then a full dose. The efficacy for the first, larger group was 62 per cent. In the second subgroup, it was 90 per cent.

It has emerged that administration of the half-dose started with a mistake. It was then given to a smaller number of participants than those who received two full doses, making the discovery of its greater effectiveness look like a lucky break.

Yet on Tuesday, Moncef Slaoui, the head of Operation Warp Speed, the US government's funding programme for vaccine development, disclosed that second subgroup was also limited to people aged 55 or below, a demographic with lower risk of developing severe Covid-19.

Oxford and AstraZeneca did not disclose the age breakdown on Monday, when results were released.

"There are a number of variables that we need to understand," Mr Slaoui said. It is still possible the difference in efficacy was "random", he added.
And then there was this:
Goodness.

The Director of Government Affairs at Scott Morrison's suddenly favourite new drug company AstraZeneca is former federal govt lobbyist Kieran Schneemann.

He's also a former Chief of Staff in the Liberal party.

Not that there's anything wrong with that at all.

— RonniSalt (@RonniSalt) August 19, 2020
I'm sure Scott Morrison forgot to mention it today.

It seems AstraZeneca have an interesting history in government contracting related offences

Since 2000, they've paid out over USD $543 million in fines.

Not that there's anything wrong with that.

(thx @FutureGhost14 for tip) pic.twitter.com/GP4Jw91nD4

— RonniSalt (@RonniSalt) August 19, 2020
It seems Scott Morrison forgot to mention AstraZeneca's vast corporate rap sheet when his government recently exempted them from covid-19 vaccine liability

From illegal marketing to product safety, tax avoidance & price gouging – it seems AstraZeneca has been there & done that
. pic.twitter.com/30HXJnO9Ou

— RonniSalt (@RonniSalt) August 19, 2020
Morrison has ballsed this right up.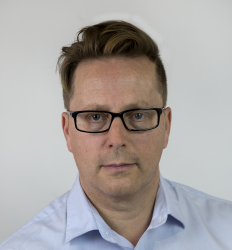 Latest posts by David Llewellyn-Smith
(see all)