Via Murdoch:
Exclusive: It was set up to attract the best and brightest from around the world, but Australia's Global Talent visa program has become a farce, attracting hairdressers instead of rocket scientists.

Immigration experts say the program, which is the fastest way to get Australian permanent residency, is laden with loopholes and being exploited.

Concerns about security are mounting following a huge influx of Iranians on the visas an thousands more of their countrymen on separate business innovation and skilled migrant visas.

In the past 10 months more than 7000 talent visas have been granted overall and documents under Freedom of Information (FOI) show almost 1500 visas were granted within 14 days and more than 1000 within four weeks.

Alarmingly, many of those approved did not have a dedication occupation.
We are all shocked, shocked! The entire skilled visa edifice is giant rort. The empirical data on Australia's 'skilled' migration program contained in the Department of Home Affairs' Continuous Survey of Migrants. This report shows unambiguously that Australia's purported skilled migration system is actually a low-skilled, low-wage visa scheme used by employers to undercut local workers:

As shown above, migrants have significantly worse labour market outcomes than the general population. Specifically:
The median annual full-time earnings of migrants was $16,500 (22%) below the general population in 2017;
The median annual earnings of migrants was $5,900 (10.2%) below the general population in 2017; and
The unemployment rate of surveyed migrants (12.6%) was more than double the general population (5.5%) in 2017.
Even if we focus on the skilled stream only, both median earnings and unemployment is far worse than the general population:
 
These are shocking results. The skilled stream accounts for 60% of Australia's permanent migration program. They are purported to be highly qualified and brought into Australia to overcome so-called 'skills shortages'.
These 'skilled' migrants should, therefore, be paid well above the general population, which comprises both skilled and unskilled workers, as well as have very low unemployment.
The fact that 'skilled' migrants are paid less, and suffer higher unemployment, is a damning indictment of Australia's purported 'skilled' immigration system, and is bonafide proof that it is undercutting local workers.
Australia's 'skilled' temporary visa system is equally bad.
The Temporary Skilled Migration Income Threshold (TSMIT) has been set at an abysmally low $53,900, which is well below the median Australian wage of $1,100 per week ($57,200 p.a.), according to the ABS:

This TSMIT wage floor was $3,300 (6%) below the median income of all Australians ($57,200) in August 2019, which includes unskilled workers.
Thus, the TSMIT has also incentivised employers to hire cheap migrants instead of local workers, as well as abrogated the need to provide training.
Like in Australia, the Economic Policy Institute revealed systemic rorting of the US' temporary skilled H1-B visa, and recommended significantly lifting the wage floor pertaining to these visas:
The highest priority for H-1B reform is fixing the prevailing wage rule. The new wage-level data presented in this report make clear that most companies that use the H-1B program—but especially the biggest users, by nature of the sheer volume of workers they employ—are exploiting a flawed H-1B prevailing wage rule to underpay their H-1B workers relative to market wage standards…

The data in this report show the top 30 H-1B employers are in fact hiring H-1B workers to fill a very large number of routine (Levels 1 and 2) positions that require relatively little experience and ordinary skills… employers have all but disinvested in workforce training, in part because of the disincentives created by ready access to lower-paid H-1B workers…

The data presented in this report indicate that all H-1B employers, but especially the largest employers, use the H-1B program either to hire relatively lower-wage workers (relative to the wages paid to other workers in their occupation) who possess ordinary skills or to hire skilled workers and pay them less than the true market value of their work. Either possibility raises important policy questions about the use and allocation of H-1B visas.

By setting two of the H-1B prevailing wage levels so low relative to the median and not requiring that firms pay at least market wages to H-1B workers, DOL incentivizes firms to earn extraordinary profits by legally hiring much-lower-paid H-1B workers instead of workers earning the local median wage…

DOL should promulgate regulations and/or issue administrative guidance that sets the lowest (Level 1) wage to the 75th percentile for the occupation and local area, and requires that wage offers to H-1B workers never be lower than the national median wage for the occupation. Requiring and enforcing above-median wages for H-1B workers would disincentivize the hiring of H-1B workers as a money-saving exercise, ensuring that companies will use the program as intended—to bring in workers who have special skills—instead of using H-1B as a way to cheaply fill entry-level positions.
Rather than giving Australian businesses unfettered access to 'skilled visas' and "global talent visas ', all skilled migrants (both temporary and permanent) should instead be required to be employer-sponsored (given their far better employment outcomes – see above charts) and paid at least at the 75th percentile of earnings.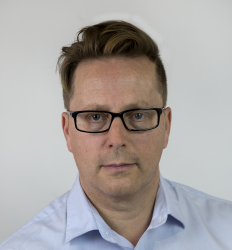 Latest posts by David Llewellyn-Smith
(see all)