Via AFR c0mes the excellent Vimal Gor, head of bond, income and defensive strategies at Pendal Group:
The next side effect we will see is in real estate. The RBA tried to distance itself from the 2016 boom after its rate cuts. This time around, the official cuts may only have been about 0.75 per cent but the real impact to savings and lending rates is closer to 1.5 per cent.

This is because the RBA has flooded the system with cash. Banks are getting $200 billion of three-year funding for virtually nothing. Added to this is large excess reserves from quantitative easing.

Rates on term deposits, the backbone of bank deposits and most people's savings, will be falling further and anything above zero will be seen as a bonus.

Not surprising then that when encouraged to invest, not save money, many reach for the only tool they know, property investment.

Growth is slow for now with, fortunately, first home owners the main buyers this year. Give it time though.
Hmmm, my own thoughts have been tilting this way for a few weeks. I still can't see how Sydney and Melbourne can boom given high unemployment, huge oversupply, crashed immigration, falling rents, etc but the credit tsunami combined with the suspension of capitalism seems to swamp everything to prevent losses. Prices around my area already look stupid again. Other capitals certainly look much better, though I worry for Perth next year as iron ore halves.
Those who wish to resist had better start revving up APRA because the RBA is not going to back away at all. Indeed, if cheaper credit is again capitalised into prices then the central bank will only be forced one way, further into progressive bank nationalisation a'la Japan.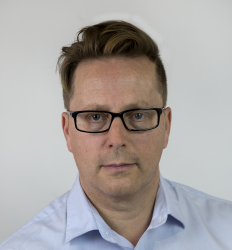 Latest posts by David Llewellyn-Smith
(see all)