Via Bloomie:
The U.K. is considering a ban on the installation of Huawei Technologies Co. 5G equipment as soon as next year to appease lawmakers pushing for tighter restrictions on the Chinese telecom equipment maker, according to people familiar with the matter.

Lawmakers from Prime Minister Boris Johnson's Conservative Party are demanding stricter rules on companies using Huawei 5G gear, as part of the price for backing telecommunications security legislation due in parliament next week. Before now, lawmakers had left it to telecom firms to replace Huawei's 5G equipment before a blanket ban is set to be enforced in 2027.
Via The Times:
Britain will lose billions of pounds of investment and thousands of jobs unless it reverses its hostility to China, an influential lobby group for Chinese businesses has warned.

In the most stark public intervention yet, the China Chamber of Commerce in the UK — which represents companies including Huawei, ZTE and Air China — said there could also be a consumer backlash against British companies such as Jaguar Land Rover and Burberry, which are heavily reliant on China's middle-class customers.

Relations between China and the UK are at their lowest ebb in decades, hit by Beijing's power grab in Hong Kong and Donald Trump's trade war with President Xi Jinping.

Wenjian Fang, chairman of the China Chamber of Commerce in the UK, the voice of about 300 Chinese businesses, said "the UK will suffer" if the government was not "rational". "If you continue to bar Chinese companies, the UK itself will suffer from lack of support or co-operation from China. Chinese investor confidence will be heavily impacted … when the UK needs investment so much at this time."

…Fang, who runs state-owned Bank of China in the UK, said the government's green plans were at stake. China General Nuclear (CGN) is funding Hinkley Point C nuclear power plant in Somerset, alongside EDF of France, and wants to build its own reactors at Bradwell-on-Sea, Essex. Fang said CGN directors "have concern that they will be discriminated [against] by this security bill".

"They are prepared to make further big, substantial investment in the UK, but they are now waiting to see what decision the UK government is going to make," he said. "Why do you close the door and send them away? OK, go and find another partner. The plan to reduce emissions will be heavily impacted."

Firms that rely on exports to China could also be hit, Fang warned: "If the UK continues to be hostile to China, to Chinese companies and goods, what will the public reaction in China be? The public will say, 'OK, if you don't buy from us, why should we buy from you?' We have seen such things happen before."

In April, Sino-sceptic MPs set up a campaign group to debate policy on China. Conservative MP Tom Tugendhat, who heads the China Research Group, said: "It's quite clear now that economic levers are used to silence opposition and shape foreign policy. International co-operation is important, but the idea China is the only country with money is not true."
We have entered the era of wolf warrior diplomacy armed with economic boycotts. This applies to every country. Not just Australia.
Hence this, at The Australian:
Senior Trump administration officials say they are pushing for new hard-line measures against Beijing, even as President Trump winds down his final two months in office.

The most ambitious effort would create an informal alliance of Western nations to jointly retaliate when China uses its trading power to coerce countries, administration officials say. They say the plan was sparked by Chinese economic pressure on Australia after that country called for an investigation into the origins of the COVID-19 pandemic.

"China is trying to beat countries into submission by egregious economic coercion," said one senior official. "The West needs to create a system of absorbing collectively the economic punishment from China's coercive diplomacy and offset the cost."

Under the joint retaliation plan, when China boycotts imports, allied nations would agree to purchase the goods or provide compensation. Alternatively, the group could jointly agree to assess tariffs on China for the lost trade.

The administration is also looking to broaden its ban on imports from China's Xinjiang region that are made with forced labour, and add companies to a Commerce Department blacklist, including Chinese chip maker Semiconductor Manufacturing International Corp. SMIC already faces tough licensing requirements when buying from US firms.

The Chinese embassy in Washington didn't respond to a request for comment. The senior officials acknowledged that the new measures face the hurdle of a waning Trump administration. Should they succeed, they would also need the incoming Biden administration to endorse the effort and carry it forward.

It is also far from certain that other nations, dependent on China trade, would want to join a group aimed at hobbling Beijing — or one that might rely on tariffs, which hurt domestic consumers. The officials said they were contacting Western democracies, but didn't say which ones.
Whether this gets up or not is not the point. This kind of multilateral response is inevitable because the rise of "Xi Jinping thought" into economic relations means all will be hit sooner or later.
As this realisation dawns, a common response to a common enemy is inevitable.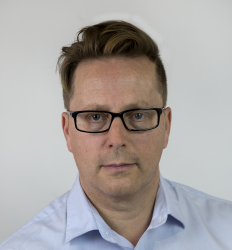 Latest posts by David Llewellyn-Smith
(see all)