The Australia/China divorce is widening with every passing day and with it hope is renewed, via Bloomie:
"The cause of the current difficulties in our bilateral relations is very clear," Wang Wenbin, a spokesman for China's Ministry of Foreign Affairs, told reporters in Beijing on Thursday. "For some time Australia has been violating basic norms governing international relations, and made erroneous words and deeds on issues concerning China's core interests, including those related to Hong Kong, Xinjiang and Taiwan, and blatantly interfered in China's internal affairs."

Wang added that "without any evidence, some in Australia accuse China of so-called interference and infiltration into Australia." Those critics "politicize, stigmatize and put wanton restrictions on the normal bilateral exchange and cooperation," he said. "These deeds severely undermined mutual trust, poisoned the atmosphere of bilateral relations, and restricted the good momentum of our practical cooperation."
Nobody lies like a wolf wanker diplomat. Australia did nothing to stoke any of China's internal divisions. It was China that violated Australian sovereignty with its shadowy influence operations.  The "silent invasion" as it became known. Not that that should stop us from being friends now. There's no point in holding a grudge in international relations.
But what we cannot do is allow those operations to resume and that is the real sticking point to a resumption of trade. China only wants a relationship that results in its steadily taking control of Australian democracy via secretive channels so that it quietly kills democracy, supplants it with its oligarchic system and displaces the US as the regional hegemon. So, no deal.
Instead, ScoMo is appropriately shoring up the alliances, via the AFR:
Scott Morrison has used his first conversation with US President-elect Joe Biden to stress the importance of American engagement in the Indo-Pacific and to seek his co-operation in maintaining global order by restoring the status of key institutions and multilateral bodies such as the G20.

The Prime Minister spoke to Mr Biden on Thursday, as did the leaders of regional allies South Korea and Japan, ahead of a visit to Tokyo next week by Mr Morrison to meet his new Japanese counterpart Yoshihide Suga.

Mr Suga told Mr Biden in his call that the "security situation is increasingly severe".

"Japan is a very special relationship with Australia," [Morrison] said.

"It's not just an economic one, it's not just a trade one, it's not just a cultural and social one, importantly, it is a strategic one that we form together with the United States and India, a very important quad relationship. We play a very important role together in working in the Southwest Pacific together.'
Damn right. Only by sticking together will Pacific democracies prevail against the CCP.
And thank god that it is the Coalition in power and not Labor. What is the Opposition doing? Sniping at the Government for months, ignoring that it is China that has become unmanageable not Australia, and demanding that we give in to Chinese demands via "diplomacy". Then, just this week, it began tearing itself apart because Joel Fitzgibbon, a direct beneficiary of Chinese corruption and Labor's most intense critic of the Government on China, is taking a tilt at the leadership. Is it just a bizarre coincidence that his backers in the NSW Right are the most intensely China-bribed faction in Australian politics?
Of course, Fitzgibbon is not alone. There are other elite beneficiaries of Chinese largesse that are cheerleading the death of the very liberalism that so elevated them. Also at the AFR:
Woodside Petroleum chairman Richard Goyder said he was deeply worried about the withdrawal of Chinese investors out of Woodside's process to sell a stake in its $16 billion Scarborough gas project in Western Australia and warned the $100 billion iron ore export sector was not immune to the trade spat.

…Wesfarmers chairman Michael Chaney said the government had to balance trade and political considerations in what was a "very difficult" situation with China.

…With no sign of an end to the diplomatic deadlock, the Morrison government has been advising exporters to consider diversifying away from China.

Patrick Hutchison, CEO of the Australian Meat Industry Council, said "It is easy to try and diversify volume to get volume. It is a lot harder to diversify away to get value. That is what China delivers to our industry, value. We are one of Australia's biggest exporting manufacturers," he said.

…Australia's ambassador to China, Graham Fletcher, made it clear to businesses based in China last week that the Morrison government was not going to back down.
As we shouldn't. Australia cannot resume relations on the terms that are being offered. Beijing is using Australia as a test case for the expansion of "Xi Jinping thought" into economics and economic relationships as tools of geopolitical power. Does China benefit economically from its Australian blockade? No! This is all about crushing the Australian political system which will benefit the CCP as it seeks to destroy US-guaranteed democracy across Asia. It has nothing whatsoever to do with free trade. If we give in, then the policy will roll out wherever or whenever any objection is raised to Beijing.
As for our meat and other commodities. As the good lobbyist says, the volumes will go out anyway. Moreover, over time, prices will rise again. Chinese demand is not disappearing. It is being shifted to other nations. So their supply will be displaced from other customers opening new markets for Australia. Once that process is completed, a new price equilibrium will return.
It is extraordinary how intellectually backward and unpatriotic these so-called leaders are. The deepest foundations of Australian freedom are under direct attack and all they can do is whine about a few dollars more. I will call it pathetic. But I can think of a few much harsher labels that the Australian public would apply behind closed doors:
All I can say is thank god for ScoMo, last of the patriots.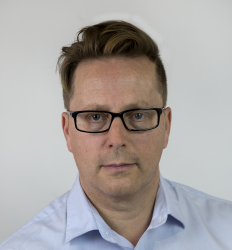 Latest posts by David Llewellyn-Smith
(see all)