Unsurprisingly, the Australian Banking Association (ABA) supports changes to responsible lending laws in its submission to an inquiry into the federal government's proposed reforms.
The ABA claims the reforms "strike the right balance" between protecting consumers and ensuring that credit is available:
A submission by the industry's peak lobby group, the Australian Banking Association, says the removal of barriers to accessing credit "strike the right balance between maintaining strong consumer protection while providing credit to the economy at a critical time".

"Banks remain committed to the ongoing and efficient flow of credit to consumers and small businesses," the ABA submission says.

"The reforms provide lenders with greater flexibility to make faster credit decisions."
No doubt the liquor industry would support deregulation of liquor licensing rules too, as would the Tobacco industry with respect to cigarettes. This doesn't mean that deregulation is in the public interest.
Remember that the very first recommendation of the Hayne Banking Royal Commission was to maintain responsible lending laws:

This came after the Royal Commission documented extensive cases of criminal lending and behaviour.
Consumer groups rightfully destroyed the proposal in a separate submission to the inquiry into the federal government's proposed reforms:
The group, which includes the Consumer Action Law Centre, Choice, Financial Counselling Australia and Redfern Legal Centre, says it normally provides constructive feedback in policy consultations.

"Unfortunately, we are unable to say anything positive about the government's plans," it says.

"The repeal of responsible lending obligations for almost all forms of consumer credit is the most shortsighted, poorly thought-out policy proposed by a government in credit or financial services in recent memory.

"The draft materials are fundamentally defective, and no number of amendments can solve this."
The Morrison Government's decision to abolish responsible lending rules reeks of a grubby deal with its financial and property backers.
Neither of Australia's financial regulators, ASIC and APRA, were consulted on the move. And mortgage victims and consumer groups are justifiably outraged.
Labor, The Greens and the Senate cross-bench must block the legislation.
The lessons from the Global Financial Crisis and Hayne Banking Royal Commission must not be forgotten so quickly.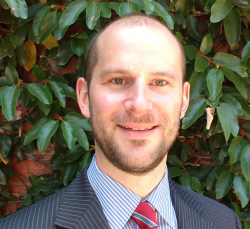 Latest posts by Unconventional Economist
(see all)