Reserve Bank of Australia (RBA) governor, Phil Lowe, claims that the COVID-19 pandemic has driven productivity improvements across the economy:
"In some areas, progress that otherwise would have taken years has been made in a matter of months"…

"The combination of necessity, new technologies and the easing of regulations has made a real difference.

"Digitalisation is not only helping Australians deal with the pandemic, but it will also boost productivity and can help drive future economic growth."

Examples of this included the uptake of telehealth and the availability of electronic prescriptions.

"Companies can also now hold AGMs virtually and more legal documents can be executed electronically," he said.

"Many people are also benefiting from not having to travel as much for work and for meetings."

There has also been rapid growth in online retailing, with many people shopping online for the first time.

"Reflecting this, online retail sales have increased by 80 per cent since the start of the year," Dr Lowe said.

And more people are paying for goods and services electronically…

"This acceleration in the shift to a more digital economy is prompting firms to innovate and to find new ways of doing things."
Too right. While the COVID-19 pandemic has undoubtedly been painful, it is an important 'change agent' that has forced businesses to change their systems and processes, and will ultimately lead to stronger productivity growth.
However, rather than embracing these changes, Phil Lowe wants Australia to reboot its mass immigration program at the earliest opportunity, which would reduce the nation's productivity.
COVID-19 offers policy makers a unique opportunity to re-evaluate how the economy is structured so as to maximise productivity.
Sadly, the RBA has chosen the lazy and failed 'bigger is better' strategy.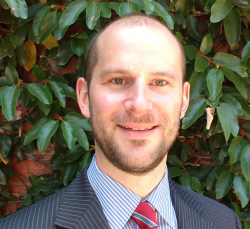 Latest posts by Unconventional Economist
(see all)