For those in the know, it has been clear for a long time that the Coalition Government in NSW despises the Coalition Government in Canberra when it comes to energy and climate.
That has never been more clear than today with the launch of the NSW renewable energy plan, at the ABC:
Households and industry are being promised cheaper and cleaner power, with the State Government announcing the start of a massive funding package ahead of next week's Budget.

NSW Energy Minister Matt Kean said the plan would drive investment in private infrastructure worth $32 billion in renewable energy over the next decade.

It will generate 6,300 construction jobs and 2,800 ongoing jobs, along with $1.5 billion in lease payments for landowners, especially in regional NSW for wind and solar farms.

…Mr Kean said the transition away from coal-fired power will start with a series of grants worth $50 million dollars in the Budget on November 17.

Pumped hydro projects are set to take over the state's baseload power capacity as four out of NSW's five coal-fired power plants are phased out over the next 15 years.
More at the AFR:
The 20-year plan, which includes on-demand gas power generation, comes as NSW faces a dramatic drop in baseload coal generation capacity as ageing plants come to the end of their life, with 75 per cent of capacity set to close down in the next 15 years.

AGL Energy's Liddell plant in NSW is the first to close, in 2022-23, followed by Delta's Vales Point plant which is scheduled to close in 2029, then Origin Energy's Eraring in 2032 and AGL's Bayswater two years later.

Modelling in the road map points to average wholesale power prices of $50 a megawatt-hour, compared with $73/MWh under the "business as usual" scenario, which includes a spike to about $125/MWh in 2036. It envisages industrial electricity prices, including grid costs, to fall to $US84/MWh, which it said would place NSW within the cheapest 10 per cent of OECD jurisdictions.
So, as the federal government does everything it can to subsidise gas to replace coal as the key baseload power generator of the future, using both the Gas Unplan and Gas Unreservation, the NSW Government is going entirely the other way and essentially co-investing in massive energy storage as the next generation of dispatchable electricity to complement the renewables build-out.
The overall NSW plan will install 12GW of power to replace 10Gw of coal capacity. And, hilariously, 2Gw of storage which just happens to be NSW current gas capacity. Gas won't disappear because we'll still need back up but it will certainly get shoved unceremoniously to the sidelines.
Thus, the price falls are more than achievable as gas delivers ever less of the marginal electricity MW. Renewable prices are already cheaper than gas and coal:

And will soon be much cheaper:

The Virgin Government has not only declared war on the preposterous Morrison Government Gas Unplan it has already won it.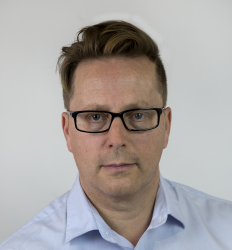 Latest posts by David Llewellyn-Smith
(see all)