At the AFR comes the Morrison's Government worst minister (and that's saying something):
Federal Energy Minister Angus Taylor has demanded the NSW government hand over the modelling behind its energy infrastructure road map amid worries in Canberra it will push up power prices and among electricity suppliers that the policy will derail planned new gas power stations.

Mr Taylor will voice concerns at The Australian Financial Review Energy and Climate Summit on Monday that the NSW road map announced earlier this month could have unintended consequences and drive price spikes should coal plants shut early, despite the modelling finding it will reduce power bills.
Here is the plan, from Matt Kean NSW Minister for Energy and Environment, also at the AFR:
In NSW, we face another risk: over the next 15 years, four of our five coal-fired power stations will reach the end of their technical lives.

This is not just a reliability problem. Prices can skyrocket in a tight energy market when power stations close before they are replaced. After the closure of the Northern and Hazelwood power stations, NSW electricity prices increased by 60 per cent – and those power stations weren't even in NSW.

To replace these power stations we need to build not just renewable generation, but new transmission lines to allow those generators to connect to the grid, and pumped hydro, batteries and gas to keep the system reliable.

…At the heart of the plan is an independent consumer trustee. It will provide long-term contracts for the renewable generation, long duration storage and firming (batteries and gas) needed to keep prices down and lights on.

The contracts reduce consumer prices by reducing investment risk. The infrastructure we need is capital intensive. The more risk investors face when investing in generation and storage, the higher the prices they need to proceed.
By guaranteeing a minimum price, the consumer trustee is effectively selling a put option to power providers. This may seem a little odd given it could keep prices higher than they might otherwise be but it's a sensible compromise to get the investment needed, given that investment faces the conundrum of ever-cheaper renewable technologies that can price out investment in five years. This is technology agnostic and can include gas. But it won't. Renewables plus partial storage is already cheaper for power than today's prices for coal and gas:

In five years it will be much cheaper:

If it goes the way we think it will, renewables plus full storage will be more than 60% cheaper than coal and gas:

This basic truth is still lost on the Feds which are more focussed on fossil fuel votes than good policy, such as Coalition hack Nick Cater:
Grattan's speculative assessment that the price of gas will make it too expensive to bring down the price of electricity or the cost of industrial production underpins its claim that it is yesterday's fuel.

Yet the spot price of gas has fallen considerably in the east coast market since its peak early last year. Lower-priced offers from gas-powered generators in turn helped bring down wholesale electricity prices, according to the Australian Energy Market Operator.

The removal of moratoriums to unlock supply in NSW and Victoria, together with the expected arrival of re-gasification terminals in one or more east coast locations, will further bring down prices, together with government moves to introduce more market transparency and new investment in gas pipelines.

The prospect of cheap and abundant gas should calm the nerves of those concerned about greenhouse gas emissions. The renewable energy sources in which we have invested so heavily will at last be able to pull their weight supported by quick-fire gas, which Chief Scientist Alan Finkel describes as "the perfect complement to wind and solar".
It was possible to use gas for longer in the power transition but the Coalition butchered that horribly with its Gas Unplan and Gas Unreservation, which only guaranteed higher gas prices for longer by refusing to tackle the gas cartel with domestic reservation to lower prices. Contrary to Cater's drivel, contact prices for Australian gas, which comprise 95% of east coast consumption, are still around $9Gj and will rise with the coming rebound in Brent oil. LNG imports can help but not even they get prices below $8Gj long term.
The simple fact is, the gas cartel that captured the Morrison Government has priced itself out, the NSW government has recognised this basic fact, and has launched a sensible policy to smooth the transition to newer and cheaper renewable technologies instead.
The Morrison Government gas-led recovery has collapsed into NSW's renewables-led recovery and Angus Taylor is exposed as a fossil-fool.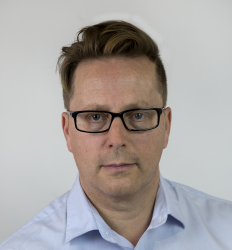 Latest posts by David Llewellyn-Smith
(see all)