While the PM Morrison is in Japan helping forge a ring of steel to contain China with a new Japan defence agreement, Treasurer Depressionberg is at home doing some new groveling:
Josh Frydenberg has offered a critical circuit breaker to ease ­tensions with China, claiming the Morrison government is ready to re-engage in "respectful and beneficial" dialogue with Beijing amid escalating trade pressure but warning Australia's national interest is non-negotiable and will never be compromised.

In the first diplomatic intervention by the Treasurer, designed to reassure nervous business leaders that Canberra was open to ­rebuilding relations with Chinese leadership, Mr Frydenberg said Australia was committed to ­restoring a working relationship with the communist superpower.

Mr Frydenberg's comments, to be delivered on Wednesday to The Australian's two-day Strategic Forum, follow Scott Morrison's visit to Japan and come as ­concerns intensify over China's ongoing retaliatory trade action against Australian exporters, leading to calls for the relationship to be put "back on track".
Meh. This is just sensible diplomacy. One of the things that the Morrison Government probably has gotten wrong is leading with its jaw from time-to-time.  There is always a gap between declaratory and actual foreign policy and that is how I would read this. It is a sop to Australia's China crawlers while making us appear conciliatory in the ongoing battle. It gives nothing away.
That's because there is nothing to give. Want China wants we can't give, via Bloomie:
"Looking back on China-Australia relations in the past few years, we see some people in Australia adhere to a Cold War mentality and harbor ideological prejudice, regard China's development as a threat, and have then made a series of wrong moves related to China," Chinese Foreign Ministry spokesman Zhao Lijian told reporters at a daily briefing in Beijing on Tuesday. "This is the root cause for China-Australia relations worsening to the current difficult situation."

…"The current difficulties facing China-Australia relations are not something China wants to see. Responsibility for causing this situation has nothing to do with China," Zhao said. "We hope the Australian side will admit to the real reason, look at China and China's development objectively, earnestly handle our relations based on principles of mutual respect and equal treatment and do more to enhance mutual trust and cooperation."

…Zhao also reeled off a list of ways in which the Australian government or its people had damaged relations with Beijing:

Australia, in violation of basic norms governing international relations, "has repeatedly made mistakes on issues involving Hong Kong, Xinjiang, Taiwan and other issues relating to China's core interests. It repeatedly initiated or participated in joint actions against China on occasions like the Human Rights Council on issues like Xinjiang and interfered in Hong Kong's national security legislation and endorsed Taiwan's attempts to seek a seat at the World Health Assembly."
Despite a lack of evidence, some in Australia "slandered and accused China of engaging in so-called intervention and infiltration activities" in the country. They "politicized and stigmatized normal exchanges between China and Australia without justification."
Australia engaged in "political manipulation" on Covid-19 and "promoted the so-called independent investigation and interfered in international cooperation."
Canberra was the first to ban Chinese companies from participating in its 5G network, "repeatedly rejected Chinese companies seeking to invest in Australia under the excuse of national security," and conducted arbitrary searches of Chinese reporters in Australia.
Presumably, for relations to improve, we'll need to reverse the course of all of the above, yet:
Australia has done nothing on China's internal ructions so there is nothing we can undo.
It's pretty funny China accusing Australia of "political manipulation" around its virus.
Huawei is gone worldwide.
Anti-foreign influence legislation was essential and it is intensifying, via the ABC:
An explosive foreign interference investigation into a New South Wales Labor MP's former staffer has widened to focus on money laundering after around $60,000 in bundles of cash was seized from the Chinese-Australian man's Sydney home.

Documents filed in the High Court by lawyers for the prime suspect, 62-year-old John Zhang, reveal new allegations in the investigation which has already infuriated Beijing and triggered suspicions in Canberra of a retaliatory crackdown on Australians in China.

A joint taskforce led by Australia's spy agency ASIO is investigating whether Mr Zhang, a former senior policy adviser to state Labor MP Shaoquett Moselmane, conspired with Chinese Communist Party (CCP) agents to influence the politician, his party and the public.

ABC Investigations revealed in September the ASIO-AFP probe had embroiled a senior Chinese consular official and leading Chinese academics and journalists, sparking a furious response from Beijing.

The revelations fuelled accusations against China of a tit-for-tat crackdown, which saw an Australian TV news anchor arrested in Beijing and two Australian journalists evacuated after questioning.

The new documents, filed in the High Court last week and now published, contain the first account of the investigation agreed upon by the Australian Government and Mr Zhang, a prominent Chinese-Australian community leader and businessman.

The documents, signed by lawyers on behalf of Mr Zhang and the Australian Government Solicitor, have been referred to the full bench of the High Court, which will consider a challenge brought by the 62-year-old against the investigation and Australia's new foreign interference laws.

The documents contain an agreed outline of the case which reveals police allege they have found evidence of meetings between Mr Zhang and agents from the CCP's foreign influence unit, the United Front Work Department (UFWD).

"[His] computers were found to contain information indicating, on the AFP's assessment, that Mr Zhang has on multiple occasions met and communicated with representatives of the United Front Work Department," the documents state.

The computers were among items seized by the ASIO-AFP taskforce in raids on Mr Zhang and Mr Moselmane, which coincided with ASIO raids on four Chinese state media journalists in June.

The documents also reveal police seized "approximately $60,000 in cash contained in bundles of bank notes and in envelopes" from Mr Zhang's home.

"In view of the cash identified at Mr Zhang's residential premises … the AFP is … investigating Mr Zhang and other persons for suspected money laundering offences," the documents state.

The case outline says the AFP questioned Mr Zhang about the cash at the time of the raids, but "has not put any allegation of money laundering allegations directly to Mr Zhang."

According to search warrants served on Mr Zhang in June, the AFP suspects he was part of a group of foreign agents secretly collaborating with the UFWD and China's leading spy agency, the Ministry of State Security (MSS), to influence Mr Moselmane.

The warrants allege the group may have broken Australia's foreign interference laws by trying to influence the politician covertly in a "private social media chat group and other fora," and by concealing their alleged collaborations with the Chinese state.

The allegations disclosed by the AFP centre on a chat group on the Chinese social media platform WeChat, in which Mr Zhang and others allegedly encouraged Mr Moselmane to champion Chinese Government interests within the NSW Labor Party and to the public.
Given it is obviously vital to drive out the CCP's white-collar insurgents in the national interest, and that they seem to hover around Labor like bees at some bottomless honeypot, what incentive does the Morrison Government have to turn about?
None and nor should it.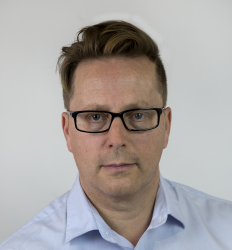 Latest posts by David Llewellyn-Smith
(see all)