There are no end to the pleasures of Australia's Chinese decoupling. Via SCMP today:
A group of Chinese investors has withdrawn its bid to purchase a A$80 million (US$58.5 million) office tower in Sydney after the Australian Foreign Investment Review Board (FIRB) delayed approval of the deal for eight months.

Analysts conceded that while the large backlog of foreign investment reviews since scrutiny was tightened in March likely played a role, the lack of any response suggested the Chinese curbs on a range of Australian imports also likely played a part.

Whatever the motivation, the cancellation of the sale has raised concerns in the Australian real estate industry – a key beneficiary of Chinese investments – whether tensions between China and Australia have spilled over into foreign investments in property.

The group of private Chinese investors backed out of the purchase of the prominent eight-storey office tower at 191-199 Thomas Street in Sydney's Chinatown late last week after failing to hear back from Australia's review board two months after it was due to respond.

"Naturally it is disappointing to all parties involved as a considerable amount of time and money has been spent [on the Thomas Street transaction]," said Vince Kernahan, the national director of capital markets at real estate firm Colliers International, who oversaw the deal.

"The property is a generic commercial office investment with no sensitivities that I am aware of, and therefore I am at a loss as to why the FIRB has not responded after eight months.

"If the 191-199 Thomas Street situation is not an isolated incident then this has significant ramifications for our property industry and it raises many questions."

Buildings like Thomas Street, which are full of tenants, are common investment staples for Chinese investors who have been increasingly active in the Australian market since 2013, and Kernahan added that he had not yet seen property deals halted due to FIRB roadblocks.

The group bought the property in March pending approval for foreign ownership, but did not receive any correspondence from FIRB at the end of the newly extended review period of six months, which was increased from 30 days in March. It waited another two months before eventually opting to invest elsewhere, according to sources close to the deal.

"Treasury does not comment on the application of the foreign investment screening arrangements as they apply or could apply to particular cases," said an Australian Treasury spokeswoman.

…The extensive Australian property industry has so far been spared significant fallout from the seven-month bilateral trade conflict that has seen China deploy a series of trade actions against Australian imports.
For some reason, Su-Lin Tan doesn't report the best reason for why the deal may have fallen through which is this:

Still, hopefully, Su-Lin's pessimism about the relationship is right and it is starting impact realty.
What a silver lining that would be.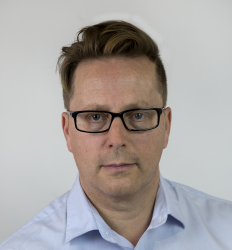 Latest posts by David Llewellyn-Smith
(see all)