The Mitchell Institute yesterday released a new report examining Australia's international education market, which forecasts that the number of international students in Australia will halve by mid next year:
Applications for international student visas have collapsed. Applications for student visas for individuals who are outside Australia are approximately 80–90% below what they were at the same time in 2019.

There are approximately 210,000 fewer international students in Australia than would otherwise be expected…

Modelling based on the rate of decline experienced in the first six months of the pandemic suggests that, compared to October 2019, there will be an approximate 50% reduction in international students inside Australia by July 2021…

This figure shows that the longer borders remain shut the more international student enrolments will decline. The estimates in this figure suggest that without some major change, by July 2021 there will be approximately 457,000 enrolled international students, with less than 290,000 of those inside Australia. This is a reduction of approximately 50% compared to October 2019 figures which show there were about 578,000 international students inside Australia (Department of Home Affairs, 2020a).
More interestingly, the end of the report contains analysis showing the strong relationship between Australia's migration policy and international student numbers:
Figure 8 below highlights the relationship between migration policy and international education. The figure shows international student visas granted per year from 2005–06 to 2019–20. This figure also identifies three significant changes in migration policy relating to international students. The first major change refers to policies introduced around 2009 that 'de-coupled' student visas from permanent residency visas, making it more difficult to use a student visa as a pathway to permanent residency (Ferguson & Sherrell, 2019). The second major change came following the 'Knight Review', which loosened some of the visa eligibility criteria for international students and created more opportunities for graduates to work in Australia after their studies (Birrell, 2019). The third change is when the government implemented travel restrictions in response to COVID-19.

This figure shows that the decoupling of student visas from the permanent residency pathway in around 2009 led to a drop in the number of international student visas granted. The number of international student visas granted began to rise again in 2012 after the introduction of reforms following the 'Knight Review'. In 2019–20, the number of international student visas granted again began to fall as the impact of the coronavirus pandemic began to be felt.

As Australia is experiencing an extraordinary disruption to the international student market, it may be an opportune time to revisit the relationship between international education and migration policy. Prior to the coronavirus pandemic, there had been many concerns regarding institutional reliance on international students as well as reports of exploitation (Birrell, 2019; Hurley & Van Dyke, 2020).

The sharp reduction in international students means Australia will be able to better position itself in how it would like to shape any future growth in international students. Indeed, while this paper identifies the extraordinary challenges facing the international education sector, it seems not a case of if international students will return but when. From a policy perspective, it seems wise to add how to the policy discussions. Effort should work towards a more sustainable, equitable, and fairer international student education model that delivers benefits for all stakeholders, including international students themselves.
Herein lies more evidence that the international education industry is really just an immigration scam, with universities behaving more like migration agents than educators.
MB has also previously identified the Knight Review as a key impetus behind Australia's international education boom:
Following a strategic review of the student visa program in 2011 ('the Knight review'), the Gillard Government liberalised graduate (485) visas in 2013.

Specifically, 485 visa holders were excluded from needing to meet the Australian standard for an occupation on the Skilled Occupation List. They were also permitted to remain in Australia for between two and four years post study, rather than the previous 18 months.

The Knight review was strongly in favour of expanding post study work rights because of the significant benefits to Australian universities and Australian employers. That is, following these changes, international students would be more likely to choose to study in Australia because of more favourable visa arrangements.

Not surprisingly, Australia's graduate (485) visas are considered one of the most attractive of their kind in the world because they provide full work rights to international students.  They are also treasured by international students because they are widely perceived as a pathway to permanent residency.

As Peter Mares explains:

"Knight stated plainly that an expanded work visa was essential to "the ongoing viability of our universities in an increasingly competitive global market for students." Vice-chancellors also made the connection explicit. At the time, Glenn Withers, chief executive of Universities Australia, said that Knight's "breakthrough" proposal was as good as or better than the work rights on offer in Canada and the United States".
Sadly, rather than following the Mitchell Institute's advice and using COVID-19 as "an opportune time to revisit the relationship between international education and migration policy", the Morrison Government instead extended eligibility for post-study work visas to future students who study online from overseas, so as to incentivise them to enrol in Australian universities:
The eligibility was extended to future student visa holders on Tuesday, just one day after an ­announcement offering post-study work visas to current international student visa holders who have been forced to study online from other countries due to COVID-19 travel restrictions.

A spokesperson for Acting Immigration Minister Alan Tudge confirmed the change, which is a major boost to universities and other education institutions enrolling international students.

It means that students and ­prospective students now have more certainty about their right to a post-study work visa, which allows them to remain in Australia and work for a period after they complete their course…

The change will help overcome barriers that make Australia less attractive to international students compared with competitor countries.
As usual, the negative effects on Australia's labour market have been ignored, such as local graduates facing increased competition for jobs and lower wages.
As noted above, holders of graduate (485) visas are not required to be qualified for any of the jobs on the Skilled Occupation List. They do not need a firm offer of work from an employer. They are not required to be paid a minimum salary. Nor must they find a job related to their qualifications or require a certain level of skill.
In short, 485 visa holders may work or study in any job, for any employer. And their visa remains valid even if they cannot find a job.
Any increase in graduate (485) visas will create another positive labour supply shock that will lower the bargaining power of younger Australians and local graduates, thereby placing downward pressure on wages.
Rather than loosening access to the 485 visa, it should be tightened significantly. Otherwise, wage growth will never recover, especially given current high unemployment and underemployment.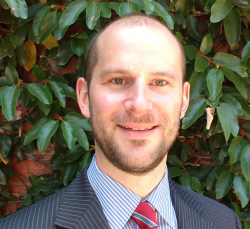 Latest posts by Unconventional Economist
(see all)