For years Chief Executive of the Australian Industry Group (AIG) and Migration Council of Australia Chair, Innes Willox, has lobbied against laws to prevent wage theft, lobbied against stricter labour hire rules, has spread copious propaganda about skills shortages, and has lobbied incessantly for mass immigration.
Now Willox is urging the federal government to look at other measures before increasing JobSeeker, as it contends permanently raising JobSeeker could act as a disincentive for people to look for work.
It [AIG] has suggested that one alternative to increasing JobSeeker could be to boost Commonwealth rent assistance.

"If there is to be a reassessment of the JobSeeker base rate, account should be taken of the degree to which any change increases work disincentives," Mr Willox said.

The boss of the peak industry group representing 60,000 employers further questioned if funds could be best spent helping people re-enter the workforce and "whether instead of lifting the base rate, raising supplements would better target those in need".
The notion that there are a whole bunch of jobs going unfilled because of a lack of available workers is asinine. As noted by The New Daily's Ewan Black:
Official government data shows 1.6 million Australians were receiving either JobSeeker or Youth Allowance in September.

But separate figures from the Australian Bureau of Statistics show there were only 206,000 job vacancies in the country in August.

In other words, there were almost eight job seekers for every one vacancy.
Thankfully, other business lobby groups are far more reasonable:
Council of Small Business Organisations of Australia chief executive Peter Strong supported increasing the rate, but also wanted funding for services to help people get back to work. He said this could operate out of Centrelink offices across the country and provide local support for those who have lost work "often for the first time in their lives".

The Business Council of Australia has proposed increasing JobSeeker to between 75 and 90 per cent of the age pension, which is around half the minimum wage. At 80 per cent of the pension the base rate would be worth $688.50.
Everyone but Innes Willox can see that the existing base JobSeeker payment of $40 a day is highly inadequate, operating way below the Aged Pension rate and the poverty line:

Allowing JobSeeker to fall back to its poverty level of $40 a day would also be economically destructive and self-defeating for AIG.
Doing so would smash domestic demand and could cost 145,000 full-time equivalent jobs over two years and reduce GDP growth by $31.3 billion, according to Deloitte.
The JobSeeker rate must be permanently lifted.
Otherwise, the Australian economy faces a longer and deeper downturn than necessary with stubbornly high real unemployment, widespread business failures, and increased homelessness.
That's in nobody's interest.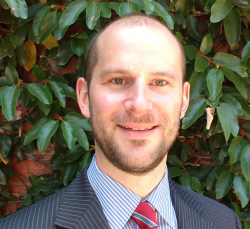 Latest posts by Unconventional Economist
(see all)