I just bought a case of Tahbilk wine. You should too. Why? This:
Tahbilk Wines, a historic fifth-generation family-owned winery in central Victoria, presently has four shipping containers of its wine stalled in Chinese ports as customs officials find excuses not to release them, and for now no more Tahbilk will be shipped to China.

Chief executive Alister Purbrick told The Australian he firmly supported the stance taken by the federal government as it navigates a prickly political relationship with Beijing and that Australia's sovereignty was worth much more than a few shipments of our finest red wine.

"We have got four containers locked up in various ports at the moment in China, theoretically in the process of going through, but no one with a shipment that has arrived after November 6 has had a shipment released apart from one other winery — that will remain anonymous. It was cleared but then two days later they were asked to return it to port," Mr Purbrick told The Australian.

"Nothing is getting through. Customs agents were processing wine at least, I don't know about other commodities, but a bit more slowly as they were checking for COVID-19 and so on. So what used to be a two, three or four-day turnaround through customs, even before they (Chinese government) made this announcement of a port lockdown for November 6, it was stretching out to 10 to 14 days to clear customs.

…he is eyeing off India as a new giant customer for the Australian wine market, hoping the next generation of Indians could break from the traditions of their parents and opt for red wine over a spirit.
Mr Purbrick is the first businessman I have seen to declare his support for Australian freedom over a few lousy yuan. Cheers to you, mate!
As for the rest of the cowards and carpet-baggers, they should all be strung up given golden parachutes.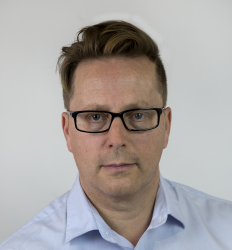 Latest posts by David Llewellyn-Smith
(see all)