New Zealand house prices rocketed in October to another record high, according to the REINZ:

Extraordinary growth is being recorded, with the seasonally adjusted median price surging by 4.7% in October and by 20.0% year-on-year:

Sales volumes have also soared, rising 25.8% year-on-year:

The price rises are being driven by the top half of the market, where sales volumes have soared:

New Zealand's median house price has soared to $725,000, with Auckland's topping $1 million:
Median house prices across New Zealand increased by 19.8% from $605,000 in October 2019 to a new record median high of $725,000 in October 2020; and up from $689,000 in September this year (a 5.2% lift)…

Median house prices for New Zealand excluding Auckland increased by 15.4% from $520,000 in October last year to a new record median price of $600,000, and up from $585,000 in September this year (a 2.6% increase).

Additionally, Auckland's median house price increased by 16.3% from $860,000 at the same time last year to $1,000,000 a new record high, and up from $955,000 in September this year (a 4.7% increase)…

Bindi Norwell, Chief Executive at REINZ says: "October 2020 will go down in 'housing history' as being the point in time when Auckland region's median house price hit the million dollar mark for the first time – something no one anticipated or expected just six months after the entire country came out of lockdown.
The RBNZ has clearly dropped the ball here. In May it lifted loan-to-valuation (LVR) mortgage restrictions and in the process, helped reignite New Zealand's housing bubble.
Now the RBNZ is looking to shut the gate after the horse has bolted by reintroducing high LVR restrictions on new mortgage lending:
The Reserve Bank's made a shock announcement that next month it will consult on the possible reintroduction of high loan to value ratio (LVR) lending limits on banks early next year – and concedes it is now observing "rapid growth in higher-risk investor lending".

The move, to reintroduce the LVRs in March, is in effect a screeching u-turn by the central bank…

By rushing the announcement out now the RBNZ is signalling through its actions that the housing market is clearly getting away on it…

The LVR restrictions – originally put in place in 2013 – are used to reduce the risks to financial stability from higher-risk lending. At the time they were removed the LVR restrictions called for investors to have 30% deposits for houses, while in terms of lending to owner-occupiers the banks were limited to only 20% of their new lending for loans in excess of 80% of the value of a property.

The decision to remove LVRs always appeared extremely risky.
Whoops!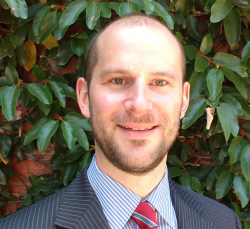 Latest posts by Unconventional Economist
(see all)