How will the Biden Administration fight the virus? The first point to make is he can't do anything until January 20 and by then, I suspect, two things will have happened.
First, El Trumpo will have made the third wave as bad as he possibly can. The anger of the narcissistic, would-be tyrant cannot be contained and the American people will be in the firing line for rejecting him.
Second, the private sector will have already locked down meaningfully as the death count chases the parabolic case count higher: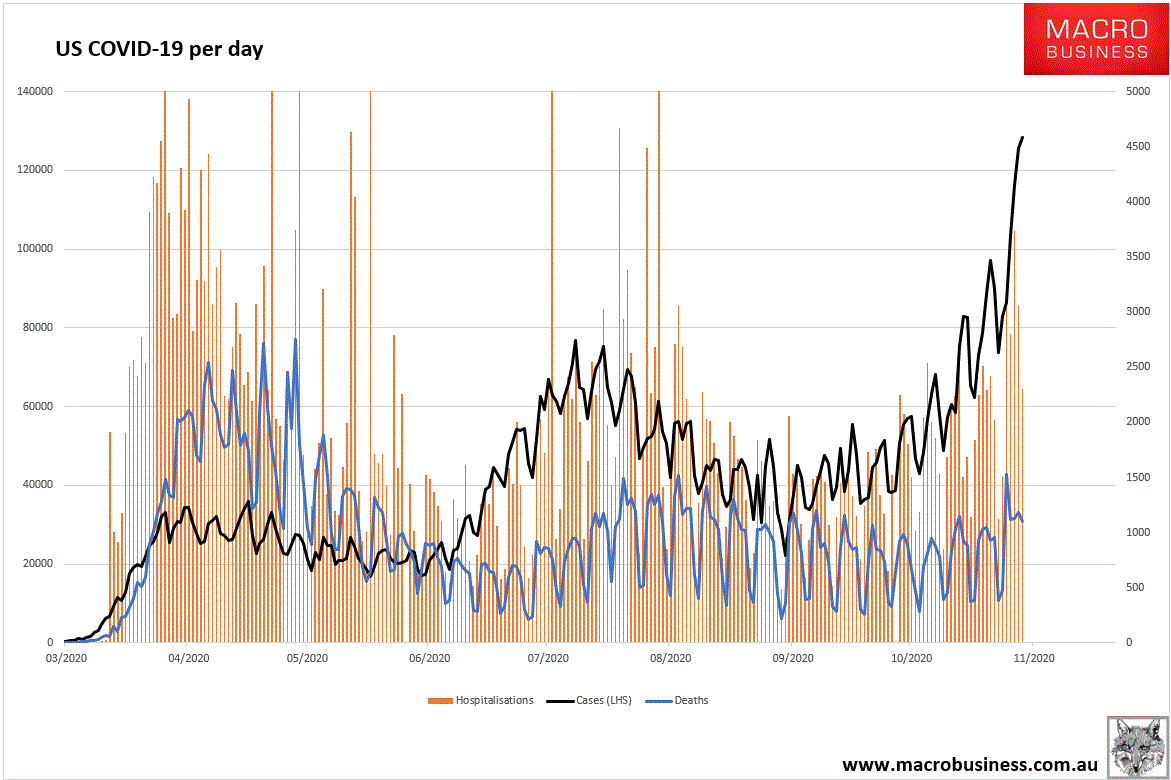 Sadly for American lives, it is impossible to lock down the economy a second time owing to libertarian protest movements. Though I do expect Biden will offer more support for local lockdowns and the private sector will do it unilaterally. NYT wraps the Biden approach:
"Hospitals are definitely strained and societal measures remain relatively liberal," said Dr. David Brett-Major, a professor of epidemiology at the University of Nebraska. "You just don't get the feeling that folks are committed to enforcing taking it seriously."

Mr. Biden has pledged to change that. On the campaign trail, he said he would take a significantly different approach to the virus, moving aggressively to encourage — and possibly mandate — mask wearing and remaining open to imposing restrictions as needed to slow the spread of the virus.

Mr. Biden's policy advisers have been developing plans that would go into effect as soon as he took office, including ramping up testing, ensuring a steady supply of protective equipment, distributing a vaccine and securing money from Congress for schools and hospitals.

Aside from that, there will be a national mask mandate, all of the usual social distancing that we've become accustomed to and a big expansion in testing. These will have a material impact but the virus is so rampant now that it's unlikely to reduce it enough.
More at Politico:
Joe Biden's top priority entering the White House is fighting both the immediate coronavirus crisis and its complex long-term aftermath by embracing science, pushing mask-wearing as a patriotic act and leaning on Congress to pass a massive stimulus package.

It's a strategy that would toss out the Trump administration's patchwork response that put the burden on states and install a top-down national framework for testing, contact tracing and targeted business closures. Biden's also promised a national mask mandate, calling it "a patriotic duty." And public health experts rather than politicians will update the public once Biden is sworn in — meaning sober assessments and realistic timelines will replace Trump's declarations that the pandemic is all but over and the virus will "disappear" with or without a vaccine.
That's just Trump with masks and a kind word. Vaccines will not arrive in time to help and with a Republican senate there won't be enough fiscal support, either.
The old adage that if you want to fix a difficult problem then the best idea is to not start from here seems particularly apt.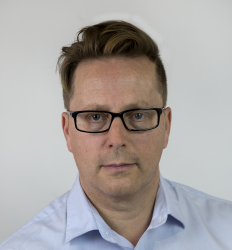 Latest posts by Houses and Holes
(see all)