CoreLogic's head of research, Eliza Owen, has published the below interesting research questioning the notion that COVID-19 has spured a regional housing boom:
There has been a high level of interest as to whether the pandemic has spurred housing demand in regional markets of Australia.

Housing market data is partially suggestive of this, especially across the largest capital cities. Rental value increases are positively correlated with greater distance from the CBD for the largest capital cities. The latest CoreLogic indices show growth across regional housing markets is higher than the capital cities in both quarterly and annual terms.

The chart below shows the rolling annual change in dwelling values across the combined regional market, compared with the combined capital cities market. Values across the combined regional market increased 4.8% over the year, compared with 3.7% across the capital cities.

The rate of annual change in combined regional dwellings has not outpaced the capitals since October 2019, when the largest capitals were moving through the end of a downturn.

Through the COVID period to-date (March 2020 to October 2020), values across the combined regional areas increased 1.7%, while the combined capital cities value fell 2.3%. The chart below shows the same trend across the states, with the exception of Western Australia.

In each state, inner-city markets are still showing relatively weak performance. This is because inner cities have historically seen greater housing demand from renters, particularly those from overseas, or working in industries that have been acutely affected by the pandemic.

However, it is noteworthy that regional Australia has previously outperformed capital city markets based on cyclical patterns. Capital city markets generally have higher volatility, meaning returns are higher during upswings, and declines are deeper during downswings. This is also evident in the rolling growth chart above.

This means that a snapshot of capital growth may not be enough to support the idea that structural shifts caused by COVID-19 have been the reason that regional areas have out-performed.

Sales data has also not highlighted consistent trends in demand. In the three months to October, CoreLogic modelled estimates suggest the growth rate in sales was 12.0% across Sydney, but a lower 10.9% in regional NSW. In Melbourne, sales volumes fell 18.0%, while regional Vic saw a 3.7% uplift in sales. Sales data is also a difficult measure of demand through the pandemic, as sales have been highly volatile in response to social distancing restrictions.

What we learned from the ABS this week

Provisional data from the ABS shows internal migration patterns for Australia at the greater capital city and regional level during the first few months of the pandemic. Internal migration tracks the movement of people from one part of Australia to another.

Without this publication, greater capital city and regional movements for the 2019-20 financial year would not otherwise be available until next March.

In the June quarter, when Australia faced its highest levels of government stringency in response to the pandemic, the net loss across the combined capitals of Australia was 10,500 people. This is a record low in net internal migration. An additional shift of people from cities to regions is likely to have at least partially contributed to better performance in regional housing markets.

But migration from capital cities in Australia has been persistently negative for over a decade. Net internal migration had been trending lower since early 2015, which was a time of worsening affordability in the largest cities. As housing prices peaked and trended lower, internal migration trends reversed. This suggests housing affordability could be a key driver of movement to regional Australia that was evident well before COVID-19. Ultimately, the data suggests migration to regional Australia was not initiated by COVID-19, but may have amplified it.

Unsurprisingly, as stage 2 restrictions eased, migration trends showed a shift away from dense cities that saw high levels of COVID19 cases. Melbourne saw the biggest drop in net internal migration, with almost 8,000 net people leaving the capital city.

However, a deeper dive into the ABS data shows the story is not as simple as COVID-19 driving city-dwellers to coasts and hobby farms. Intrastate departures from Greater Melbourne (the movement of people from the metropolitan to regional Victoria) had already been trending up with capital city house prices from 2017.

The June 2020 quarter saw a record-high level of departures from the city to regional Victoria, at 11,746. But this is only 3.1% higher than the previous peak in intrastate departure, which was well before COVID in December 2018.

Brisbane defied the trend of intrastate departure, and saw a significant increase in net internal migration. Importantly, the biggest net gain (885 people) to Brisbane was from the rest of Queensland, which refutes the idea that COVID largely spurred migration away from Brisbane to regional markets within the state.

Ultimately, the combination of housing and population data highlights that in some parts of the country, COVID-19 may have spurred an increase in movement to regional Australia. This has at least partially contributed to an offset in the decline of values, or an increase in values, through the COVID period. However, migration data suggests the narrative does not appear consistent across the country, and highlights affordability is also an important driving factor of departure from the cities.
I think it's a fairly safe to assume that COVID-19 has spurred some departures from Melbourne to regional Victoria, as well as interstate. Melbourne's net loss of people through internal migration was the largest on record in the June quarter.
The bigger impact will be longer term if the working from home phenomenon continues post COVID-19. If so, then this would represent a structural shift that decentralises the population and economic activity away from the major urban areas.
Only time will tell.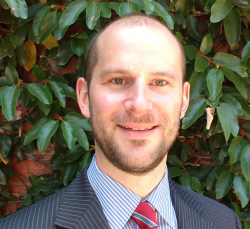 Latest posts by Unconventional Economist
(see all)