Gold is the currency of last resort
Finally, markets are also growing increasingly concerned about a possible return of inflation now that the initial deflationary shock from the pandemic has passed. Beyond the already massive debt build-ups around the world, we see risks of politically-driven inflationary policies to address rising social needs. Such policies would support commodity consumption while commodities' history as an effective inflation hedge would lead investors to rotate into them—particularly gold. Gold prices are driven by two primary factors: fear—which drives up investment demand in Developed Markets—and wealth—which fuels consumer demand in Emerging Markets. Both factors are set to support gold prices in the coming years as the Dollar weakens. Our strategists expect that expansionary fiscal and monetary policy in DM economies will continue to drive real rates and the Dollar lower, creating demand among DM investors for inflation hedges such as gold. We further expect EM consumer demand for gold to return next year as incomes rise, boosted by local currency appreciation. In fact, higher oil prices and a weaker Dollar would likely both accelerate the accumulation of gold by EM central banks too. Ultimately, gold is "the currency of last resort" in environments like the current one, in which governments are debasing their fiat currencies and pushing real interest rates to all-time lows. These actions are set to create demand for gold as a hedge against the loss of Dollar purchasing power, leaving risks to our $2,300/toz 12-mo price forecast skewed to the upside.
Yawn to inflation as Republicans trash Biden spending in the senate. But that means an easier Fed and downside pressure DXY so gold wins on deflation.
Right for the wrong reason. I also expect AUD appreciation to be relatively contained as China slows, iron ore falls, we underperform other developed markets on no immigration and Chinese decoupling.
So that's a double tailwind for local gold miners.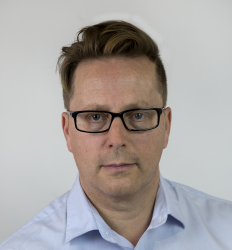 Latest posts by Houses and Holes
(see all)