At the New York Times today Fu Ying, a former ambassador and vice foreign minister of China, and the director of the Center for International Security and Strategy and an adjunct professor at Tsinghua University. She is a vice chairwoman of the Foreign Affairs Committee of the 13th National People's Congress.
BEIJING — The domestic politics of major countries are never kept within their borders — and the future policy orientation of the United States has become a hot topic for many people in China.

There is no denying the fact that China-U.S. relations have suffered serious damage over the past four years. Each country has expressed much complaint and concern about the other.

The United States believes that China craves world hegemony. China sees the United States as trying to block China's way forward and as hindering its people's pursuit of a better life.

It seems that both sides are convinced it is always the other party that is in the wrong; any initiative one of them undertakes is invariably seen by the other as an attempt to undermine it.
Both governments have heavy domestic agendas to attend to, and so even if competition between China and the United States is unavoidable, it needs to be managed well, cooperatively. It is possible for the two countries to develop a relationship of "coopetition" (cooperation + competition) by addressing each other's concerns.

In the fields of economics and technology, rules and laws must prevail. It is important that Beijing listen to and address the legitimate concerns of American companies in China, such as their calls for better intellectual property protection, cybersecurity and privacy. China is making strong efforts in all these areas by improving its laws and their enforcement. The Standing Committee of the National People's Congress recently adopted amendments to China's copyright law, raising the cost of violations, among other things.

Washington, for its part, should ensure a level playing field for Chinese enterprises to operate in the United States. America's fear of Huawei's cutting-edge advantages should not be expressed through government bullying: This not only hurts the company, it also limits many people's access to technological progress. The U.S. government should instead be encouraging its companies to work and compete with Huawei.

…On the political front, it is high time that the United States drop its habit of interfering in other countries' internal affairs. One hopes that Washington will learn from its unsuccessful interventions the world over, for example in Afghanistan, Iraq and Libya. America's concerns that foreign forces might interfere with its presidential elections should serve as a good reminder of why other countries are so sensitive about U.S. intervention in their own domestic affairs.
…In the security field, both countries shoulder responsibilities for ensuring that the peace and tranquillity that the Asia-Pacific region has enjoyed over the years continues to last. The United States should be respectful of China's sense of national unity and avoid challenging China on the issue of Taiwan or by meddling in the territorial disputes of the South China Sea.

Admittedly, China's growing navy has put some pressure on the United States in the western Pacific. The U.S. Navy, which has long claimed to be the dominant force in the region, finds the presence of a strong local military power today to be unsettling; its activities close to territories over which China claims sovereignty are met with growing objections from the Chinese military.

The United States' insensitivity toward China's concerns over Taiwan and territorial disputes in the South China Sea can only make Beijing suspect Washington's motivations: Does America want to help Taiwan go independent? Is it siding with the other claimants in the region in order to humiliate China as the imperialists did in the past?

To avoid any misunderstandings and unexpected conflicts, the two militaries should talk at the strategic level in order to build mechanisms to effectively manage potential crises and find other ways to coexist peacefully.

…To tackle these challenges, China and the United States should join hands and cooperate with all other concerned parties. Only then can multilateralism continue to bring hope for the betterment of humankind.
Fu Ying is the former Chinese Ambassador to Australia during my tenure as owner of The Diplomat. I have met her and she is as smooth as silk.
But that should not be mistaken for anything other than a velvet glove wrapped around an iron fist. All diplomats lie, Fu better than most.
China has every intention of booting the US out of Asia. That is obvious in the 14 recent demand sent to Australia. Indeed, Fu did her part in aiming to achieve that in Australia for years, notwithstanding that those were better times before Xi Jinping reminded us all that the CCP is a tyrant. China has done bugger all to prevent IP theft. It hasn't opened anywhere near as many of its markets as others have to it not reciprocal terms. China also openly interferes in other nations.
Sinocism wraps this up nicely:
Editor explains why they ran Fu Ying's OpEd | What Does China Think U.S.-China Relations Should Look Like? – The New York Times

Today, we are publishing an Op-Ed by Fu Ying, a government official in China, which gives insight — in both what it says and what it doesn't — into the thinking in Beijing in 2020. Ms. Fu is an important person in China's government — much more important than her titles convey. She is among the highest-ranking women in China and generally considered a moderate.

Comment: Interesting that the New York Times felt the need to explain why they ran Fu Ying's OpEd. And describing her as a "Moderate"…generally considered that by whom, and what does that even mean in Xi's CCP? I met her once, for tea in 2018, and have read her writings, I do not understand why anyone would call her "moderate" in a Western political framing.

Expect many efforts from the PRC to sway opinion in the US, and to reach out to various think tanks and other influencers here now that it is clear Biden will be the next President.

A recent People's Daily OpEd and a recent speech by Fu:

Discourse power and propaganda struggle – Sinocism April 2 2020

Fu Ying 傅 莹 had a long piece in the April 2 People's Daily – 在讲好中国故事中提升话语权 Improve discourse power in telling China's stories(人民要论)-

In the new situation, we need to be more sensitive and more fully grasp the opportunities and conditions given by the changing times, and take the initiative to make our own voices. This not only helps to strengthen the initiative and influence of our own discourse, but also helps promote international public opinion to reflect the world's development trends more truthfully and in a balanced manner.

Since the 18th National Congress of the Party, General Secretary Xi Jinping has attached great importance to the work of external communication, and has repeatedly mentioned in a series of important speeches to tell Chinese stories and spread Chinese voices. We must grasp the profound connotation of Chinese stories, master effective methods of telling Chinese stories well, actively fight for the right to speak internationally, enhance the recognition of the development of China by the international community, and present a real, three-dimensional and comprehensive China to the world.

Fu Ying on US-China – Sinocism – June 17, 2020

China Newsweek magazine published a nearly 13,000 character essay by Fu Ying on the US-China relationship. 傳莹万字长文:疫情后的中美关系 能否实现良性竞争-中新网.

Over the past three years, the United States has provoked trade wars, technological wars, and public opinion wars, deepened its military deployment against China, and openly attacked the Chinese Communist Party and questioned China's political system. The continued provocation of the US side has forced China to respond and react, and Sino-US relations have experienced a rapid decline…

China's rise is not only a challenge to the real interests and international status of the United States, but also a threat to the stability and value output of the United States. This is a challenge of greater significance. From the Chinese perspective, the United States has never given up its attempts to subvert the socialist system under the leadership of the Communist Party of China…

We need to use Xi Jinping's diplomatic thought as a guide to clarify China's position as the maintainer, reformer, and perfector of the international order and system, uphold the banner of global governance and multilateralism, and use China's "advance" to respond to American "retreat."
Nobody as senior as Fu Ying is moderate in Xi's China.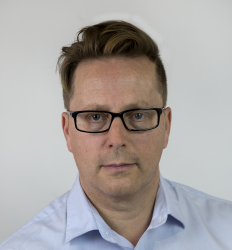 Latest posts by Houses and Holes
(see all)