One of the biggest structural problems facing Foxtel as it vies to survive in Australia's increasingly crowded subscription video on demand (SVOD) market is self cannibalisation.
In order to compete against cheaper streaming rivals like Netflix, Amazon, Disney and Stan, Foxtel has introduced online offerings, such as its Binge drama package and its Kayo Sports package.
This pivot to online streaming has cannibalised Foxtel's own subscriber base by shifting customers away from its traditional high-priced, high-margin broadcast cable business.
It has also shrunk Foxtel's advertising revenue, since ads are far more prevalent on its cable service than its streaming service.
The end result is that Foxtel's margins have been crunched as average revenue per user has shrunk, despite growing overall subscriber numbers.
Evidence of this cannibalisation is evident in majority owner NewsCorp's latest financial report, which recorded a 4% revenue decline for the first quarter:
News Corp says this fall in revenue is driven largely by a fall in residential broadcast subscribers…

Foxtel's total paid subscribers was 3.287 million as of September 30. This is a 7% increase compared to the year prior. This growth is primarily driven by growth in subscribers for its sports streaming app Kayo and its newly-launched entertainment app Binge partially offset by lower residential and commercial broadcast subscribers…

As of September 30, there were 681,000 Kayo subscribers, 644,000 paying, compared to 430,000 subscribers, 364,000 paying, the prior year…

Binge, which launched in May, had 321,000, 290,000 paying, subscribers as of September 30.
Cannibalisation will continue to plague Foxtel into the future as it is forced to compete harder in the ever-growing SVOD market.
Unlike its online only peers, Foxtel's cost base is high due to having to maintain legacy cable hardware and infrastructure, as well as having an army of staff, sound engineers and satellites tied to its broadcast service.
Foxtel also only operates in Australia, meaning it lacks economies of scale. This is in stark contrast to its streaming rivals Netflix, Amazon and Disney, which operate across the globe and do not need to succeed in Australia to remain financially viable.
Despite making big strides this year, including securing an exclusive HBO content deal and cutting employee costs (after retrenching 270 permanent staff), Foxtel still faces an uphill battle to survive.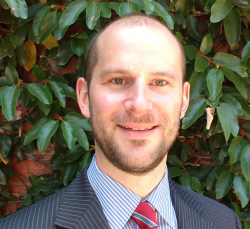 Latest posts by Unconventional Economist
(see all)