This is a classic for the Murdoch haters out there. The Fox News Frankenstein has come back to eat it:
.@FoxNews daytime ratings have completely collapsed. Weekend daytime even WORSE. Very sad to watch this happen, but they forgot what made them successful, what got them there. They forgot the Golden Goose. The biggest difference between the 2016 Election, and 2020, was @FoxNews!

— Donald J. Trump (@realDonaldTrump) November 12, 2020
Shares sank 6%:

AXIOS says El Trumpo will start his own network:
President Trump has told friends he wants to start a digital media company to clobber Fox News and undermine the conservative-friendly network, sources tell Axios.

The state of play: Some Trump advisers think Fox News made a mistake with an early call (seconded by AP) of President-elect Biden's win in Arizona. That enraged Trump, and gave him something tangible to use in his attacks on the network.

"He plans to wreck Fox. No doubt about it," said a source with detailed knowledge of Trump's intentions.

With loyal viewers and longtime dominance, Fox Corp. CEO Lachlan Murdoch said on a Nov. 3 earnings call:

"We love competition. We have always thrived with competition. … Fox News has been the number one network, including broadcast networks, … from Labor Day through to Election Day."

Here's Trump's plan, according to the source:

There's been lots of speculation about Trump starting a cable channel. But getting carried on cable systems would be expensive and time-consuming.
Instead, Trump is considering a digital media channel that would stream online, which would be cheaper and quicker to start.
Trump's digital offering would likely charge a monthly fee to MAGA fans. Many are Fox News viewers, and he'd aim to replace the network — and the $5.99-a-month Fox Nation streaming service, which has an 85% conversion rate from free trials to paid subscribers — as their top destination.

Trump's database of email and cellphone contacts would be a huge head start.

Trump's lists are among the most valuable in politics — especially his extensive database of cellphone numbers for text messages.
This could be great news or bad. If an El Trumpo vs Fox bust-up transpires and splits the US loon vote then that would be a great outcome.
But, needless to say, Rupert is no slouch. The moment in the election when Trump declared it a fraud, Fox did not support him. That was the point at which even Rupert's glorious record of self-promotion ran aground on the reef of dying democratic values. He could have called El Trumpo right then and asked for him for Facebook or Google in exchange for his support but didn't.
Now that El Trumpo is gunning for Fox and his loony right audience, will Rupert reconsider and shove what's left of his democratic values a little further out? One move that Fox could make is to swing even further right to protect its commercial interests. Certainly, it is not going to want to see the audience divided.
Even in that event, El Trumpo might go ahead and we'd have two networks competing to out-loon one another on the US right.
That could backfire by losing moderate audiences. Or, it could intensify the loon in the general population. The Guardian reports that a growing list of Republicans are falling in behind Biden:
A number of Senate Republicans now say Joe Biden should receive classified briefings, even as the Trump administration refuses to acknowledge Biden's victory in the presidential election.

"Our adversaries aren't going to wait for you to catch up to take action," said Marco Rubio, the Republican chairman of the Senate intelligence committee.

But Rubio still expressed support for Donald Trump, who continues to peddle baseless accusations of election fraud. "Giving them access to additional information doesn't prejudice the president's electoral claims," Rubio said.

Senators Lindsey Graham, Lisa Murkowski, Susan Collins, John Thune, Ron Johnson and Chuck Grassley have also said they believe Biden should begin receiving classified briefings.

The comments underscore the delicate balance Republicans are trying to strike, as they refuse to acknowledge Biden as the president-elect but try to prepare for the incoming administration.
Most credible polls appear to agree that a large slice of Republican voters agrees that El Trumpo lost, so just how much loonier can networks go without narrowing the audience?
Meanwhile, in Australia, Crikey pretty much sums up the latest Murdoch moves:
Yesterday, in a move that smacks of deja vu, the Senate voted to hold an inquiry into Australian media ownership and diversity.

It comes in the wake of a parliamentary petition calling for a royal commission into News Corp and its media concentration, set in motion by former prime minister Kevin Rudd, which attracted more than 500,000 signatories.

Inquiries and probes into media concentration, news conglomerates and media moguls date back to the '70s in a country where media concentration is one of the highest in the world — although none of these inquiries and investigations have done much to break up or dilute ownership.
I'm not sure a royal commission would change that, frankly. Look at the banks.
Anyways, if some of the mud sticks it has not been a waste of time. If nothing esle, it helped delivered us this pearler:
I just can't watch that enough.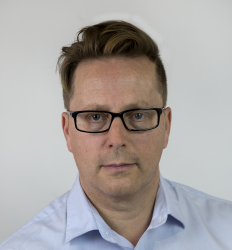 Latest posts by David Llewellyn-Smith
(see all)