Via The Guardian:
Greens senator Sarah Hanson-Young will move to establish a Senate inquiry into media diversity on Wednesday following the popularity of Kevin Rudd's petition for a royal commission into Murdoch media.

Last week the former Labor prime minister's petition for a royal commission into the need for a strong, diverse media was supported by 501,876 people.

"The cosy relationship between the Coalition government and News Corp should be scrutinised," Hanson-Young told Guardian Australia. "When you have half a million people signing a petition premised on investigating Murdoch's dominance of news media the parliament should be listening."

While Labor has not backed Rudd's call for a royal commission the petition was presented to the parliament on Monday by Labor MP Andrew Leigh, and it has already highlighted community concerns about the concentration of media ownership.

In Australia the media landscape is dominated by News Corp which owns a major newspaper in each state, with competition coming only from Nine Entertainment's papers the Sydney Morning Herald and the Melbourne Age in the two major capital cities.

In Queensland there is only one title, the Courier Mail, which is owned by Murdoch, who also controls Sky News Australia and a host of local and regional papers and websites.
All fine and good but the inquiry needs to be broader and should be about fake news above all else. The relationship between The Guardian and The Greens has been every bit as cosy as Murdoch and the Coalition at times.
All media has become too party-political forming cosy vertical market silos. To me, this has more to do with commercialisation of the internet than it does ideological impulse. Except perhaps at the AFR which needs a great broom put through it to sweep out the trickle-down debris.
In that sense, Australia's unilateral push to make Google and Facebook pay for news content may well be a good thing. Just so long as it ends up invested in better journalism. An awfully big "if".
That said, I have sensed a little shift at The Guardian in recent weeks back towards to centre. Perhaps it is the end of Trump Derangement Syndrome or it is getting the message itself. Or, I'm imagining things.
Not much of that going on at Murdoch as it remains the Coalition propaganda hub.
Time will tell.
P.S. And!!!! Once more just for fun:
Too good for just one viewing.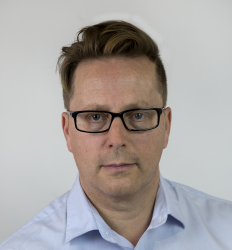 Latest posts by David Llewellyn-Smith
(see all)