Iron ore prices for November 15, 2020: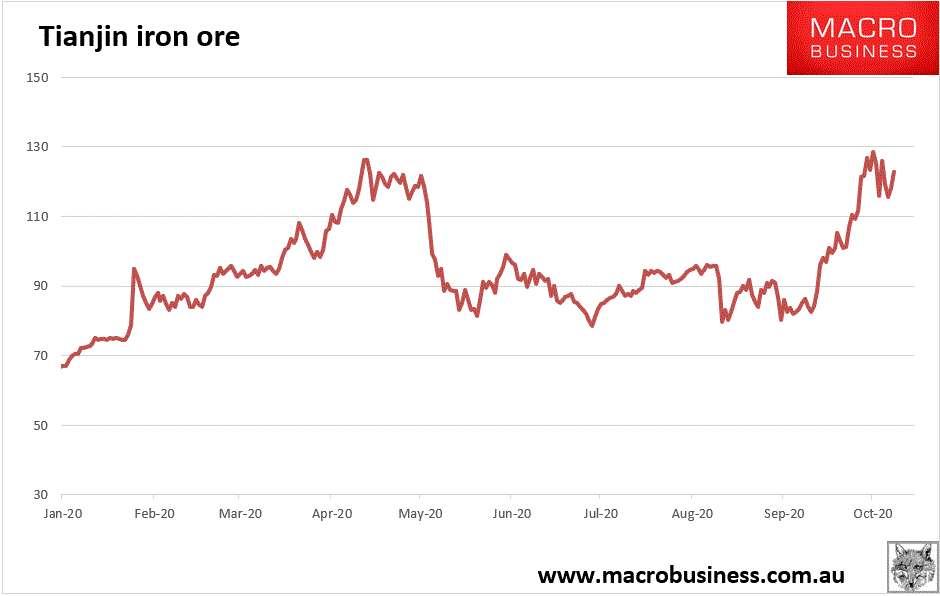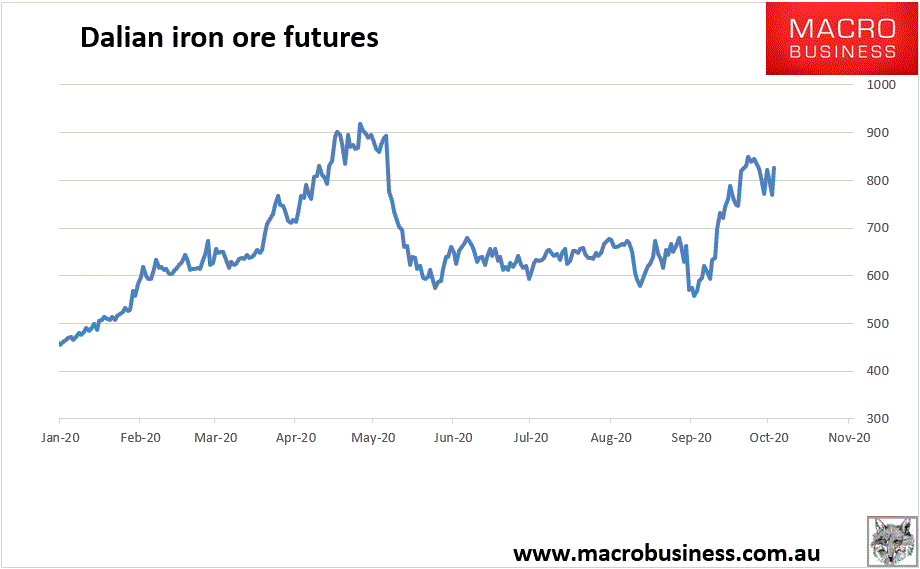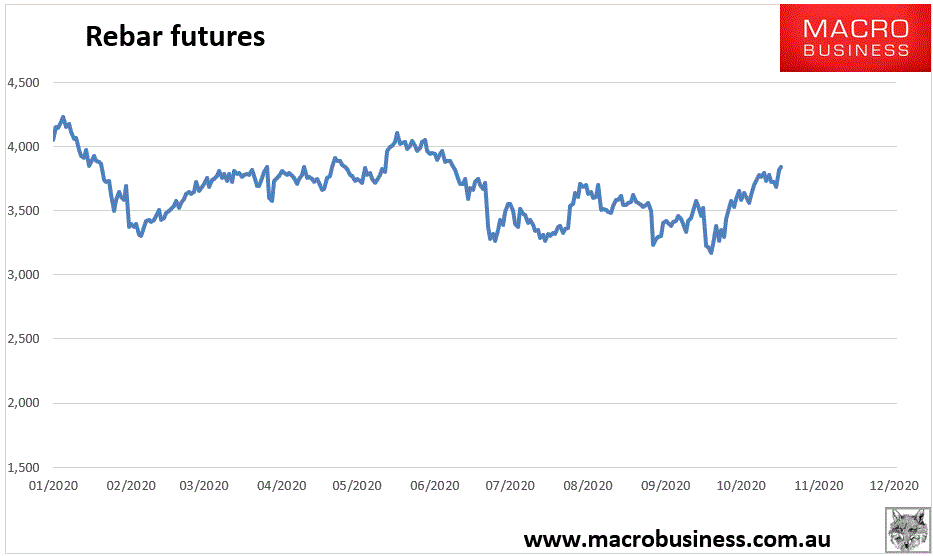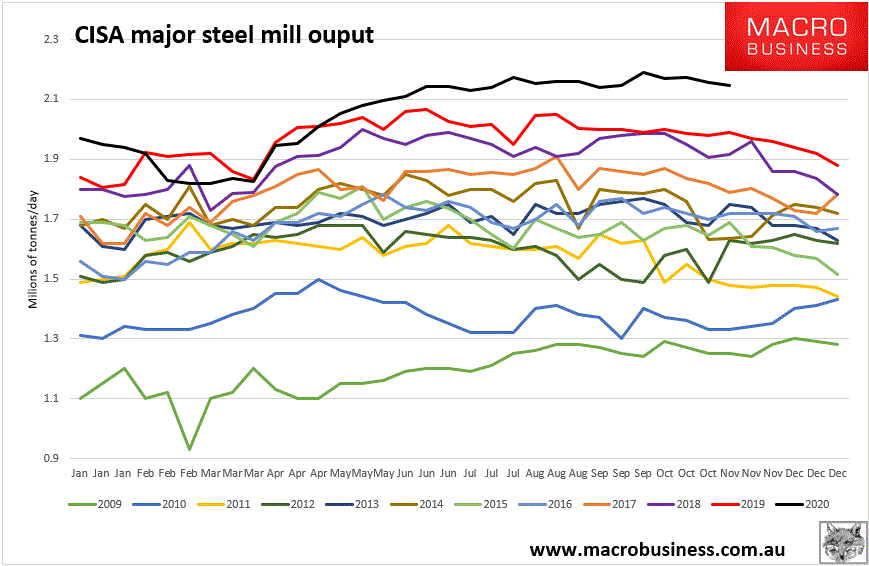 Spot down. Paper stable. Steel too. CISA output remains very high. The reason why is vital to understand. Stimulus was not big enough to explain it. Via Gavekal:
The imposition of restrictions on real estate financing has slowed land purchases. Robust growth in real estate fixed asset investment is due to the number of ongoing projects accumulated after 2017. However, land sales swung from 9% growth in 2Q to a -5% decline in 3Q. The slowdown in sales and weaker growth in construction starts will start to weigh on investment and current construction in 4Q.

The infrastructure investment cycle appears to have topped out even earlier than property investment. Infrastructure spending peaked at 11% YoY in May, slowing to 4.8% in September. This is weaker than expected and points to structural problems, including the lack of eligible projects and local funding pressures. These limit how quickly local governments can ramp up public works spending even with Beijing's encouragement.
Extreme steel output has been the result of three factors.
First, catch-up growth has ensured that the output lost during the virus shutdown has (closed building sites etc) has added extra demand to the recovery.
Second, stimulus has added some more demand.
Third, policy directives have privileged employment over inventory management.
Fourth, steel recycling crashed during the year.
All four of these are going to wane into 2021. More from Gavekal:
The People's Bank of China remains conservative. It cut interest rates by just -30bp in response to Covid, and although it allowed short term interbank rates to fall to a deep discount in 2Q, by mid-July it had guided interbank rates back to their normal range around policy rates. China's strong 3Q growth obviates the need for further rate cuts. However, rate hikes are unlikely, as the property sector and exports will cool in 2021, weighing on growth.

Total credit growth accelerated in 3Q, reaching 13.4% YoY in September. Growth was driven mostly by government bond issuance, after private sector credit growth peaked at 12.1% in August. With RMB1.8trn in government bonds yet to be issued in 2020, total credit growth will peak at around 14% during 4Q. Concerned about financial stability, the PBOC will move to slow credit growth in 2021, although a sharp tightening is improbable.
Add responding iron ore supply and the dream is over for iron ore prices once we're past the new year and cyclical restock.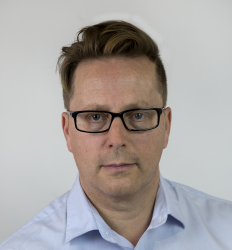 Latest posts by David Llewellyn-Smith
(see all)