Iron ore prices for November 23, 2020:

Spot hit. Paper too. Steel has not updated. Empties are still trending lower:

The AFR is all guff all of the time:
"We've seen China's steel demand comfortably at all-time highs for some months now," said NAB head of commodities research Lachlan Shaw.

"[But] what was missing was really that strong steel pricing, and that was because steel inventory was high. In the last month, that's fallen briskly."
Meh. Inventories are still the highest ever seasonally-adjusted. More guff:
"The Chinese economy has bounced back strongly from their pandemic and it's leading the way for the global community," according to Ross MacMillan, senior research analyst at Morningstar.

China, Mr Shaw said, was stockpiling iron ore. "That's normally a bearish indicator, but when you look at that inventory in days-of-use terms, it's actually still comfortably below the long-term average," he said.

…Emerging from the COVID-19 pandemic, China has invested heavily into the economy, pouring money into the steel-intensive infrastructure and property sectors.

"The construction periods for those projects is at least a year or two, so my expectation is we'll see elevated levels of construction well into next year," said Mr Shaw.
Meh. China stockpiling iron ore is always bullish for prices. There's another six months or so of that ahead. China has not stimulated strongly. It's been quite subdued relative to previous episodes, relying instead on other's stimulus sucking in its exports. As well, current construction rates are boosted by catch-up growth and that pig will pass through the python over the next six months.  More guff:
MST Marquee's Hasan Tevfik said he expected "supply issues coming out of Brazil seem to be supporting the price for now."
Meh. Brazil is pushing 70mt of new ore into the market over the next six months. More guff:
"Moving into next year, it's the case you'll see stronger steel production growth outside China, and that will help to offset any slowing in China's production growth," Mr Shaw said.
Meh. Other markets are largely irrelevant. China is the marginal price setter. As it slows and its restocking cycle ends the price or iron ore will fall a long way into Q2/3 next year.
Whenever the AFR writes about iron ore it is usually a contrary indicator.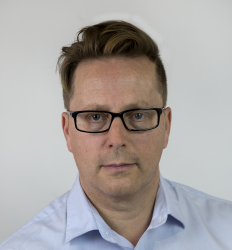 Latest posts by David Llewellyn-Smith
(see all)