The COVID-19 pandemic has shone a bright light on the disparity in private and public sector wages.
According to the latest wage price index from the ABS, private sector wage growth plummeted to a record low 0.1% in the June quarter, versus 0.6% growth across the public sector: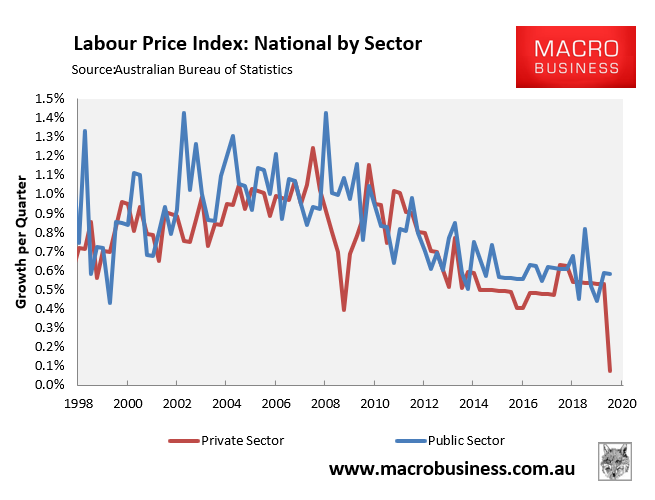 In the year to June 2020, private sector wages grew by a record low 1.7%, well below the public sector's 2.1%: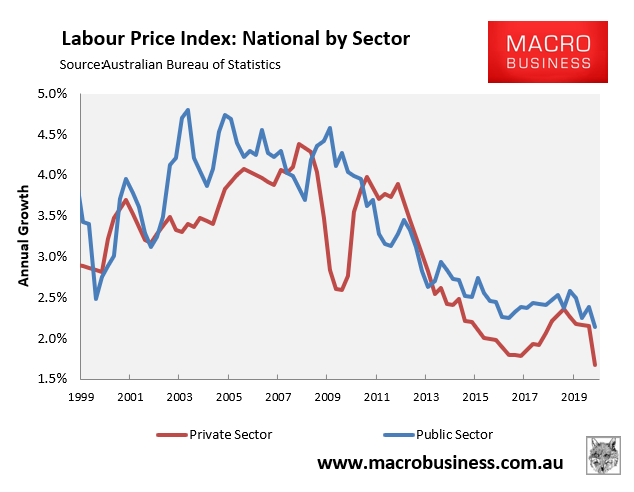 And taking a longer-term view, public servants have enjoyed far stronger wage growth than their private sector counterparts.
Since June 2002, real wages in the public sector have grown by 16.3%, dwarfing the private sector's 9.1% real wage growth over the same period: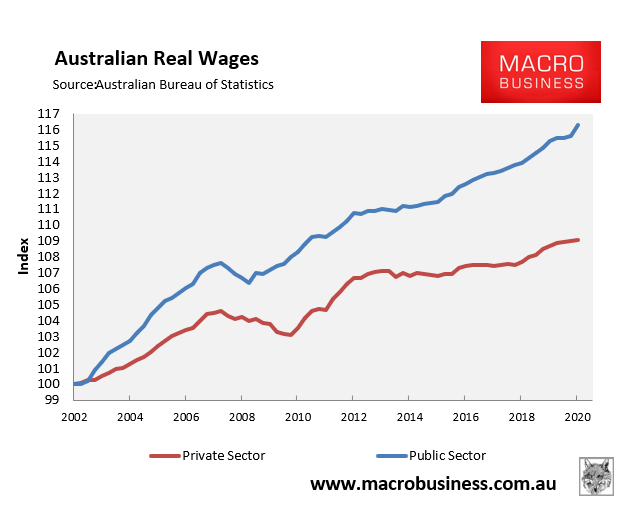 The ABS' annual Employment and Earnings, Public Sector data for the 2019-20 Financial Year also shows that employment in the public service remained virtually unchanged in 2019-20, despite the onset of the COVID-19 pandemic:

Whereas total cash wages and salaries across the public service rose by $7,245.7 million in 2019-20, representing a 4.3% increase year-on-year:

With this background in mind, it is interesting to report that the Morrison Government plans to link future public sector wage increases to the private sector:
Commonwealth public sector workers will no longer have pay rises cushioned during recessions and will instead be paid in line with private sector wages, while senior executives will face a wide-ranging review of bonuses worth millions of dollars paid during the coronavirus pandemic.

A removal of the 2 per cent wage increase cap on all Commonwealth public servants unveiled by the government on Friday means public sector wages can now rise higher when private sector growth is above this level…

"By removing the existing 2 per cent cap, the wages of Australian Government employees can grow as private sector wages grow – even when private sector wages growth exceeds 2 per cent, but importantly it won't be able to exceed it, even when it dips below 2 per cent."
Fair enough. But why stop there? Why not tie politicians' and senior executives salaries (including bonuses) to some multiple of ordinary earnings?
This would concentrate their minds on growing the economy and equitably distributing the fruits of everybody's combined labour.
The only downside of this policy is that it could lead to pro-cyclicality in wage growth. When times are good, public servant wages will boom alongside their private sector counterparts, adding further heat to the economy. But when times are bad, overall wages will grow more slowly, weighing on the recovery.
That said, these issues with procyclicality can be overcome via other automatic stabilisers: for example permanently lifting Australia's JobSeeker unemployment benefit from its poverty level of $40 a day.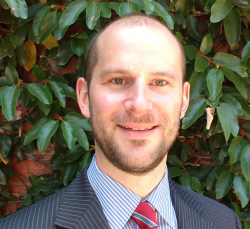 Latest posts by Unconventional Economist
(see all)