Via Sinocism:
Raising more questions about the origins of SARS-CoV-2

New theories call for global COVID origin-tracing efforts – Global Times

In response to a question about the WHO experts traveling to China soon for work related to COVID-19 origins, Zhao Lijian, a spokesperson of the Chinese Foreign Ministry said on Tuesday that since COVID-19 broke out, China and WHO have been in communication and cooperation on the origin tracing of the virus. While tracing the origin domestically, China has been earnestly implementing WHA resolutions.

"We are the first to invite WHO experts in for origin-tracing cooperation." Zhao said, adding that "We hope all relevant countries will adopt a positive attitude and cooperate with WHO like China does, making contributions to global origin-tracing and anti-epidemic cooperation."

The remarks came at a time when more evidence points to the existence of the virus long before the Wuhan outbreak. WHO experts also hinted that there are more than one patient zeroes.

There may be more than one cases of patient zero in some situations, because there may be more than one species breach. We're increasingly seeing that viruses have been identified in many different countries, Mike Ryan, the WHO's top emergencies expert said at a Monday press briefing…

In March and summer, the origin tracing of the virus was focused on China, but more and more evidence, plus WHO's latest speculation on patient zero, suggested that more professionals are beginning to realize that Wuhan is the place the disease was first identified, but probably not the place where the virus originated from, Zeng Guang, chief epidemiologist of the Chinese Center for Disease Control and Prevention, told the Global Times on Tuesday.

China's mechanism of detecting pneumonia for unknown reasons helped Wuhan identify the new infectious disease and virus. But the fact that it can sweep the world in such a short period of time is a strong indication that the novel coronavirus may have existed in multiple places for uncertain periods of time, Zeng said…

Amid continuous reports of infections related to international cold-chain deliveries, some top Chinese experts have also suggested that the possibility cannot be ruled out that the Wuhan outbreak was also caused by international cold-chain deliveries.

Comment: This looks to be a much more sophisticated effort to sow doubt about the origin than the earlier claims it came from a US soldier. Will the WHO go along? And why have Taiwan and New Zealand, two countries that import lots of cold-chain frozen foods, not detected the virus on imported frozen items or traced any new outbreaks to such imports?

Citing Russia's Sputnik News and WHO official Michael Ryan, multiple Chinese news outlets including the Global Times said Wuhan may have originated outside China.

#COVID19 did not start in central China's Wuhan.- People's Daily on Facebook

#COVID19 did not start in central China's Wuhan but may come through imported frozen food and packaging: experts

All available evidence suggests that the coronavirus, which has infected more than 59 million people in 190 countries, did not start in central China's Wuhan, experts reiterated.

China stepping up virus testing on imported food packaging – AP

Packaging is "not exempt" from carrying the virus, deputy director of the National Food Safety Risk Assessment Center Li Ning told reporters.

While the coronavirus positivity rate for tests on packages was just 0.48 per 10,000, that proportion is increasing along with the number of tests being conducted, Li said.

She said the virus could "to some extent" be passed to humans from packaging, although neither Li or any other official at Wednesday's news conference mentioned any such confirmed cases.

新冠疫情传播"物染人"和"人染人"并存 非冷链运输也有传播风险_财新网_财新网

Mi Feng, spokesman for the National Health Commission, said that the spread of the coronavirus epidemic showed the coexistence of "from things to people" and "from people to people"; the positive nucleic acid detection rate of imported cold-chain food increased significantly, involving products ranging from seafood to livestock, poultry and meat products; the scope of imported goods contaminated by the virus from the cold chain food extended to the container

国家卫健委新闻发言人米锋介绍,新冠疫情传播呈现出"从物到人"和"从人到人"并存的特征;进口冷链食品核酸阳性检出率明显增高,涉及产品范围从海产品到畜禽肉类产品;进口货物被病毒污染范围从冷链食品扩展到集装箱

Beijing's Xinfadi market suspends sales, storage of cold-chain products | Reuters

Xinfadi market in Beijing city has suspended sales and storage of cold-chain and aquatic products, state-backed Beijing News reported on Wednesday.

The Xinfadi news – 北京新发地市场加强冷库管控,进行全部清理消杀_销售

11月25日,记者从北京新发地了解到,新发地已对市场内的水产、冰鲜、冻货、冷藏肉类、海产品进行全清理,上百个冷库进行了消杀和断电。新发地市场相关负责人介绍,暂时停止所有水产、冰鲜、冻品的销售和储存,何时恢复会再通知。
Bravo Australia for calling for an independent inquiry.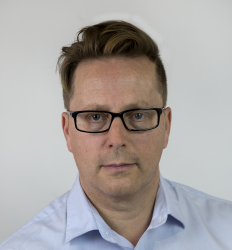 Latest posts by David Llewellyn-Smith
(see all)