All my Christmas's have come at once.  Via Bloomberg:
China has ordered traders to stop purchasing at least seven categories of Australian commodities, ratcheting up tensions with a key trading partner in its most sweeping retaliation yet.

Commodities traders in China won't be able to import products including coal, barley, copper ore and concentrate, sugar, timber, wine and lobster, according to people familiar with the situation. The government has ordered the halt to begin on Friday, one of the people said, asking not to be identified as the information is sensitive.

The notice was verbally relayed to major traders in meetings in recent weeks, one of the people said. Iron ore, Australia's biggest export to China, won't be included in the halt, the people said.
Here are Australia's 20 largest exports to China with those being knocked on the head by Beijing in red:

All of these commodities will go through a period of adjustment as China swings its purchases to other sources of supply, opening new gaps for Australia to fill for other customers. Over time, most of the volumes will be shipped anyway and prices will ultimately find similar equilibriums.
Add to that, this:
A sharp decline in the number of part-time daigou operators in Australia is causing headaches for infant formula groups including Bubs Australia and Nuchev.

The ranks of the part-time daigou have been heavily thinned by a large slowdown in the numbers of international students in Australia, and a ban on tourists from China as part of broader government-imposed restrictions to fight COVID-19.

Those still plying their trade have been hit hard by rising freight costs to physically transport items to China for sale on e-commerce sites, leading to a further exodus as they decide it is no longer worth it. Experts estimated that between 120,000 to 140,000 daigou operators were beavering away in Australia 18 months ago when infant formula and vitamin demand was at its peak.
Marvellous. Fewer local shortages and fewer people-to-people links mean less influence. It is now very likely that students and tourists never return, either, once past the virus. Ditto for influence in the universities which will now die. Ditto for long term Chinese immigration which will now die. Chinese Australians can breathe a huge sigh of relief. The CCP claim over them just diminished greatly.
Iron ore will be crushed as soon as possible using scrap imports and Simandou. That will take five years so we should apply a massive export tariff right now to wish it on its way. That said, Brazil's business model is close to busted and if another dam goes there may nothing China can do at all.
What we need now with urgency is China cutting off east coast LNG imports which would crater local spot prices and kill Morrison's Gas Unplan with a gusher of supply. Please Beijing, hop to it!
Don't kid yourself. This is not economic coercion. This is China is reversing out of Australian engagement at full speed. We're past the point of no return. If we grovel now it will only get worse. Beijing has accepted that we are a US client state that cannot be bought and so it makes perfect sense to limit its risk exposure to us. A bit of punishment along the way is all to the good.
How bleedin' fantastic is that! We are witnessing the saving of Australian democracy before our very eyes. Obviously, we can afford the price. Short term it will be relatively easy and get tougher as iron ore collapses. But that was always coming anyway so boorah!
For investment purposes, it means avoid any and every China exposed Australian business. Also, the Australian dollar is going fall a very long way over the next five years rebooting many of the tradeable businesses that we lost to China as it liberalised.
This is just as it should be. We backed China when it liberalised. Now we should withdraw as it collapses into a vicious tyranny.
That Bejing is doing it in lieu of our own sickening political carpetbaggers is a minor detail.
We are saved!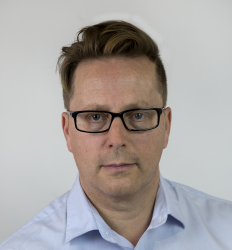 Latest posts by Houses and Holes
(see all)