Bravo Beijing. Not for the first time, we can rely on you to direct Australian national interest policy more than we can the local elites that you so successfully bribed for fifteen years.  The Chinese embassy has leaked to Domain a list of 14 demands that need to be met to restore relations:
Beijing has issued an extraordinary attack on the Australian government, accusing it of "poisoning bilateral relations" in a deliberately leaked document that threatens to escalate tensions between the two countries.

The government document goes further than any public statements made by the Chinese Communist Party, accusing the Morrison government of attempting "to torpedo" Victoria's Belt and Road deal, and blaming Canberra for "unfriendly or antagonistic" reports on China by independent Australian media.

"China is angry. If you make China the enemy, China will be the enemy," a Chinese government official said in a briefing with a reporter in Canberra on Tuesday.
So, in order to repair relations we will need to in reverse order:
muzzle our media;
muzzle our Parliament;
stop pushing back against agents of Chinese influence and spies;
close ASPI;
welcome Manchurian Dan and his Chinese agreements;
embrace Chinese virus propaganda;
muzzle our diplomatic corp;
endorse China's illegal occupation of the South China Sea;
restore Huawei spyware, and
let China buy us outright.
It's funny isn't it? All that Bejing is demanding is a return to the way relations were governed pre-2017. What is so revealing about it is how treasonous was the path that we were on, yet back then it was virtually only MB that warning against any of it.
So, we, the Australian people owe Beijing an enormous debt of gratitude for exposing just how blinded we were by its miasma of money. Now we can see clearly and there is no going back to cordial relations with our self-appointed "enemy".
Don't sweat it:
Our commodities are fungible and will go elsewhere. There'll be an adjustment period for price but that will settle down. Iron ore is immune.
The foreign student trade will stop but that will take a lot of pressure off wages and crush loading and, if it proves disruptive, the AUD will fall and we'll take market share in other countries.
Ditto tourism.
Did we ever really want Chinese pricing Australians out of their own homes?
The terms of friendship with the CCP look a lot less appealing than being its enemy so bring on Australia's post-China era!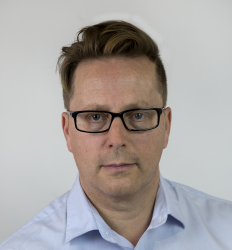 Latest posts by Houses and Holes
(see all)