At the beginning of this month, the Australian Prudential Regulatory Authority (APRA) released data revealing that the number of mortgage deferrals had shrunk by around one-third, from a peak of 488,249 mortgages in May to 324,894 mortgages in September.
Yesterday, CBA updated the market on its loan deferral program, which showed that the number of customers on mortgage holidays has shrunk from a peak of 10.8% in June to 4.0% in October:
There has been a net reduction in deferred home loan facilities of 51% during the month of October, represting a monthly net reduction in deferred balances of ~$18 billion.

9,300 facilities have been granted an extension of their deferral arrangement for a period of up to 4 months. Victoria continued to account for the largest proportion of monthly deferral extensions (39%).

Approximately 45,600 home loans remained in deferral as at end October (balances ~$19 billion). Of these 27% are due to expire and exit in November (balances $4.8 billion), subject to possible extension.

Of the 158,000 total home loan deferrals approved between March 2020 and 31 October 2020, 22,000 remain on their initial deferral arrangements. Of the remainder, 23% have extended their deferral period (for up to 4 months), 73% have returned to making full repayments, 4% have been provided further assistance and <1% have been impaired.
The below graphics summarise the key movements in the aggregate CBA mortgage deferral data:

Victoria continues to dominate outstanding mortgage deferrals, accounting for 38% of total deferrals despite their 26% share of CBA's mortgage book:

Finally, the risk profiles of CBA's deferred mortgages is provided below:

Highly geared property investors on interest-only mortgages would be most at risk of default or forced sale.
Overall, however, risks in the mortgage market have dissipated significantly over recent months.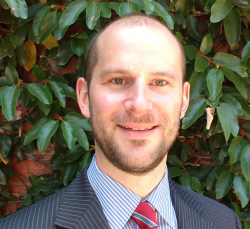 Latest posts by Unconventional Economist
(see all)