Presented with great fanfare, here are the demands from Australia to China before we'll be doing anything to restore the relationship:
Free and fair elections for all repressed Chinese peoples.
The resignation of Xi Jinping in disgrace for human rights abuses and inflicting the worst plague in a century upon the world.
A full-blown international inquiry into how the virus developed in China.
Compensation paid on a per capita basis to every country for virus losses incurred.
Chinese withdrawal from disputed South China Sea islands and the "nine-dash line" in accordance with international law.
Full withdrawal of all United Front and CCP agents of influence from Australia.
Cessation of the bribery and influence peddling within the Australian Labor Party and the repatriation of Gladys Liu.
Closure of all Confuscious Institutes.
Cessation of the claim over the Chinese diaspora and abuse thereof.
Cessation of regular cyber-attacks disguised as somebody else.
An official apology for ceaseless abuse by wolf wankers and re-education of the rudest diplomatic corp in the world.
Repudiation of intellectual property theft and intense prosecution of offenders.
Unilateral removal of all trade sanctions against Australia.
Full access for all nations to Chinese markets.
After China has let go entirely of her sovereignty, we can be friends. OK? Good.
From the AFR:
The US government has mocked a series of threats issued by China to the Morrison government, saying Beijing was effectively demanding that Australia surrender its sovereignty.

The National Security Council, which comprises the US President's principal national security advisers and cabinet officials, took to Twitter after the Chinese embassy in Canberra took the unusual step of listing its grievances with Australia.

(2/2) The Chinese Communist Party used to be more subtle in its attempts to interfere in the internal affairs of nations. Their "Wolf Warrior" diplomacy is backfiring; more and more nations worldwide have Australia's back. https://t.co/ofC2cy5HHB

— NSC (@WHNSC) November 19, 2020
What a shame the groveling AFR has been trying so hard to get Australia to agree with outrageous Chinese demands, with Chanticleer leading the way:
It is a shame Ferguson was not asked during his appearance at the conference about how to reset Australia's broken bilateral relationship with China.

This issue ought to be a priority for Prime Minister Scott Morrison given the escalating damage to our commercial ties from Chinese bans on various products including wine, seafood and grains.

Former Australian ambassador to China, Geoff Raby, has urged Canberra to "demonstrate that it wishes to pursue an independent foreign policy towards China".

…He is not alone in recommending Morrison repair a relationship that is so bad there has been no senior bilateral Chinese visit to Australia since March 2017.

At the weekend, former prime minister John Howard told the Asialink conference at Melbourne University that Morrison needed to seek out a face-to-face meeting with Chinese President Xi Jinping.

Former president of the Business Council of Australia, Graham Bradley, summed up the attitude of business leaders when he AFR Weekend that the Morrison government should extend an investment olive branch to China and stop listening to foreign policy hawks to show it is serious about repairing relations.
Add another business voice to that list of shame, at The Australian:
Australia must keep its economic and security relationship with China separate to ensure it avoids trouble amid a more aggressive stance from the Asian superpower, former Dow Chemicals boss Andrew Liveris said, and not rely on US-driven solutions.
Does it look like we can keep our economic and strategic interests separate, Andrew? That's what got us into this mess. After your shockingly bad Gas Unplan, what an epic disappointment you are.
Ditto all of those "captains of the industry" so keen to sell the bottled blood of ANZACS to this self-declared enemy for a few silver pieces.
You should all be strung up given golden parachutes.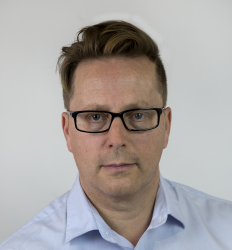 Latest posts by Houses and Holes
(see all)