In this week's State Budget speech, Treasurer Tim Pallas suggested Victoria was the nation's economic powerhouse lead-up to the COVID-19 pandemic:
Speaker, under this Government, Victoria began 2020 as a national leader in jobs growth.

Half a million more Victorians had found work since we were elected in November 2014.

Our economy had grown by 18 per cent – or around $67 billion dollars in real terms.
As MB has argued repeatedly, Victoria's supposed economic out-performance has been driven by the state's extreme population growth, which has easily led the nation over the past 11 years: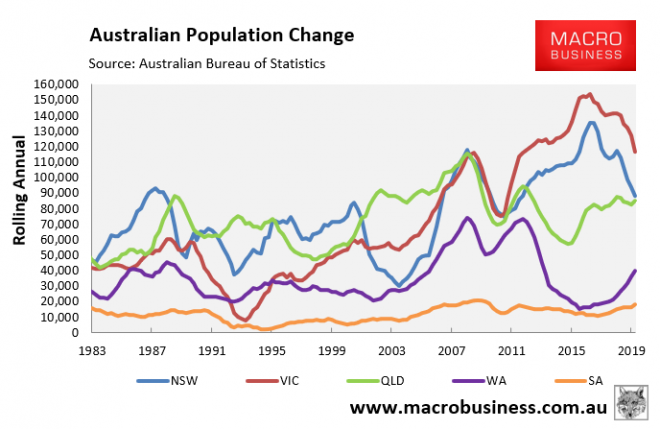 This rabid population growth created all manner of problems for Melbournians, from worsening congestion to deteriorating housing affordability. Importantly, it has also masked the poor performance of the Victorian economy.
The 2019-20 State Accounts, released by the ABS, highlights how Victorian's material living standards have stagnated as the state's population ballooned.
The first chart below shows that headline growth in Gross State Product (GSP) has been strong, growing by 36.2% since the Global Financial Crisis (GFC), per capita GSP has flatlined, growing by just 2.2% over that entire 12 year period: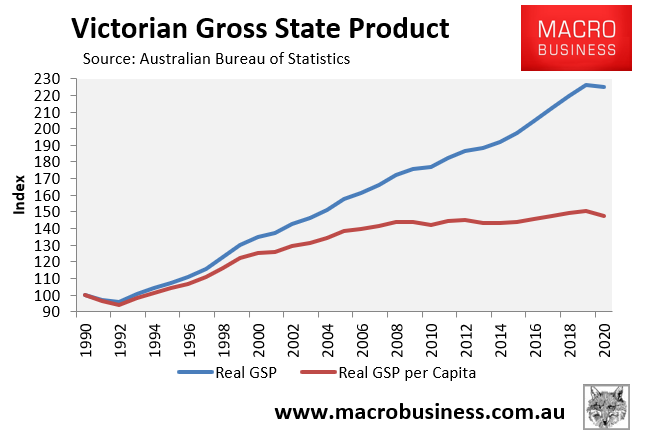 The situation is so bad that Victoria has experienced the weakest growth in per capita GSP in the nation since the Global Financial Crisis (GFC) hit 12 years ago: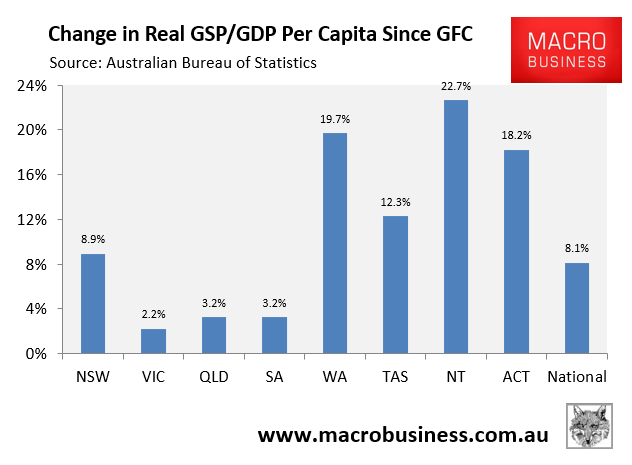 Victoria has also experienced the weakest growth in Gross State Income per Capita since the GFC: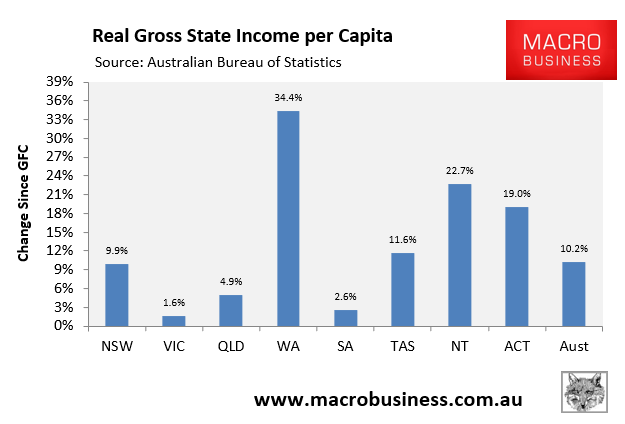 Whereas Victoria's Gross Household Disposable Income per capita was the second lowest in the nation as at 30 June 2020: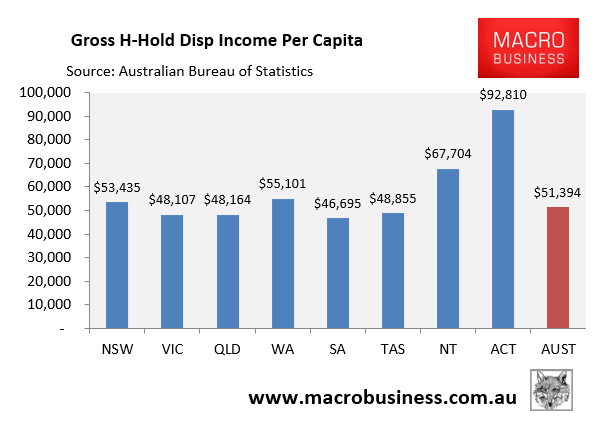 What should become abundantly clear from the above charts is that Victoria has run a ponzi economy based on endless population growth (immigration), which in turn has juiced its services industries (think cafes, universities and financial services) and the housing construction industry (see next chart).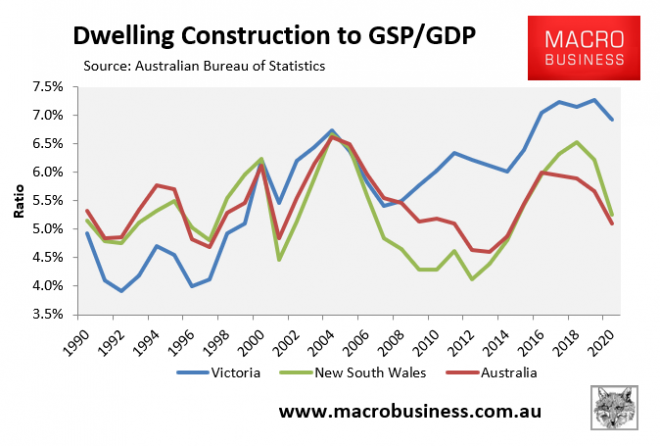 But Victoria's ponzi growth model is like a dog chasing its tail: as soon as the population growth stops, so does the growth in services/construction that it creates, raising a big question mark over the sustainability of the state's economy.
Further evidence of this false economy is found in Victoria's trade performance. Exports have recorded slow growth over the past 17 years, whereas imports have more than doubled. Accordingly, the state's trade deficit has blown out to a whopping $49.2 billion in the year to June 2020:
Basically, all of the extra people that flooded into Victoria (Melbourne) massively increasing imports (think flat screen TVs, imported cars, etc.), but did little to boost exports. All of these imports need to be paid for: either by accumulating foreign debt or by selling-off public assets. Victoria has been doing both, as well as sucking financial resources from the mining states.
In short, Victoria (read Melbourne) has operated a ponzi economy that grew for growth's sake via mass immigration and debt accumulation. This crush-loaded everything, reducing the living standards of incumbent residents via rising congestion, reduced amenity, and deteriorating housing affordability.
With immigration gone for the foreseeable future, how will the Victorian Government create an economy that is based on genuine and sustainable growth, which actually improves the living standards of the resident population?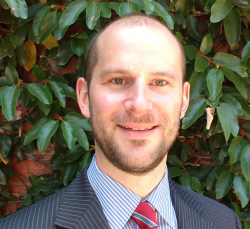 Latest posts by Unconventional Economist
(see all)