Days after the Australian Medical Association (AMA) slammed the Victorian Health Department over its COVID-19 response, another shocking failure was revealed at a parliamentary inquiry into the state's contact-tracing regime:
A worker infected with coronavirus from Melbourne's Cedar Meats was twice turned away from COVID-19 testing at least 10 days before the first case was detected at the abattoir and a major outbreak took hold…

Cedar Meats was a focal point during the pandemic's early months after staff and their families were infected with coronavirus and it became the largest coronavirus outbreak of the state's first wave. More than 110 people connected with the abattoir were infected.

The company's general manager and owner, Tony Kairouz, told the parliamentary inquiry into Victoria's contact-tracing system on Wednesday that health officials gave the Brooklyn abattoir the green light to continue working for two days to process stock despite two employees testing positive to the virus…

He said that on April 17 a staff member was sent home sick from the meatworks but that person was unable to get a coronavirus test because they "didn't have symptoms to warrant a COVID test".

The worker was turned away from testing twice and sent home before returning a positive result after insisting for a third time that a doctor screen him for COVID-19, the inquiry heard…

Mr Kairouz also said DHHS delays in controlling the outbreak meant one of his staff infected nine others in their family…

The Age revealed last week that the Victorian Health Department allowed workers at the Cedar Meats abattoir to return to work while waiting on COVID-19 tests during contact tracing efforts in May.
Hopefully these problems have now been resolved and Victoria's contact tracing system is up to standard.
Otherwise, it risks a damaging third wave if/when virus leaks back into the community from interstate or abroad.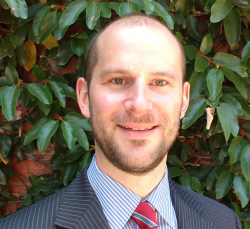 Latest posts by Unconventional Economist
(see all)