The Australian Medical Association's (AMA) Victorian president Julian Rait has criticised the Department of Health & Human Services over its COVID-19 contact-tracing system.
Rait has told a parliamentary inquiry into the state's contact-tracing regime that the Department is 'culturally flawed' and must be more accountable and transparent:
"I think culturally there is a flaw in the department," Dr Rait said.

"Open disclosure and honesty is what's expected of medical professionals, quite properly, and it's not something that's basically been modelled by the department at all.

"They have instead decided to, sort of, be very defensive and keep their imperfections to themselves"…

Dr Rait told the inquiry the culture in medicine is normally about continuous improvement, even if it meant losing face.

"I guess that's what's very frustrating with the department — there isn't that sense of humility and that willingness to learn or admit perhaps that things could be done better," he said…

Deakin University's chair of epidemiology, Catherine Bennett, told the inquiry she had a difficult experience when she went to get a COVID-19 test.

Professor Bennett said the information for testing locations on the DHHS map was incorrect.

She said that kind of detail was important.

"I tried to tell various people on the day but you could tell no-one there was going to feed it up the line," Professor Bennett said.

"It comes down to the detail. With a PhD, if you can't find a test site, it's frustrating.

"We have to have that attention to detail and think about that when we're thinking about communication right down to the user experience basically and test that every time we're putting information on a website."
Recall Julian Rait's description of Victoria's contact tracing system as shambolic in his August Four Corners testimony:
STEPHANIE MARCH: As the number of new cases climbed the state's contact tracing system was failing to keep up… There are multiple accounts of the contact tracing system's dysfunction…

PAT McGRATH, REPORTER: (To Julian Rait) So how would you characterize Victoria's public health response to this pandemic?

JULIAN RAIT, PRESIDENT OF THE AUSTRALIAN MEDICAL ASSOCAITON (VICTORIA) Well, it's been inadequate, clearly. And the reason that that's been the case is because it's been woefully under resourced and compared to other states, it's just a fraction of the resources that they've deployed.

STEPHANIE MARCH: The AMA says the Victorian health department has been weakened by years of budget cuts and restructuring.

JULIAN RAIT, PRESIDENT OF THE AUSTRALIAN MEDICAL ASSOCIATON (VICTORIA): I think we've known for many years that the particularly the public health teams have been underfunded and under resourced in Victoria, and also the Department of Health and Human Services which was formed in 2015, really has what I would call a dysfunctional and byzantine organizational architecture so this has kind of given rise to I think the situation we've seen here…

Many of the health officers that have been seconded from other states to assist Victoria have noticed how much or how much further behind Victoria is compared to other states in terms of their IT preparedness for a pandemic. It seems to me that you know, Victoria and the Department of Health and Human Services has almost like a fax machine style IT capability, compared to a more contemporary one that we see in other states.
Later, the AMA called for a Royal Commission into Victoria's "slow car crash" COVID-19 response, due in part to contact tracing failures.
Hopefully these problems are now in the rear view mirror and Victoria's contact tracing system has been brought up to standard.
Otherwise, it risks a damaging third wave if/when virus leaks back into the community from interstate or abroad.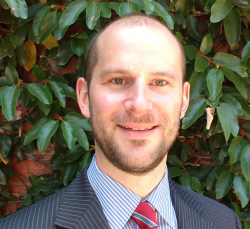 Latest posts by Unconventional Economist
(see all)