Via the AFR today:
A Chinese government adviser has urged the Morrison government to try and repair ties with Beijing by expressing interest in President Xi Jinping's new five-year economic plan and offering to send ministers to Beijing as a sign of goodwill.

Mei Xinyu, a research fellow at the Ministry of Commerce's Chinese Academy of International Trade and Economic Cooperation, warned Beijing would take further "countermeasures" against Australia if it continued to take a "hostile" approach towards China.

"It is high time for current Australia officials to change their views on China and Australia should take the initiative to repair the bilateral relationship," he told The Australian Financial Review. "Lots of things can be done."

Mr Mei approached The Australian Financial Review for an interview, suggesting his comments have been sanctioned by the powerful Commerce Ministry which is the government agency behind the ban.
You lost us at "Mr Mei approached The Australian Financial Review".
We know what Beijing wants. To restore the underhanded backroom deals of yesteryear that will slowly but surely capture Australian elites and politicians, increase Chinese settlement, and eventually overtake the Australian democracy such that ANZUS becomes meaningless and the CCP supplants the US as the regional hegemon.
That way the CCP takes over everything without firing a shot in anger. Which is why it must be resisted at all costs.
The always excellent Adrian Blundell-Wignall has an answer to how this can be resisted while finding safety in numbers:
This brings me back to Trump's mistake of mixing economics and ideology. President Obama was a part of the negotiations for TPP. It was to be the most comprehensive approach to dealing with trade issues in general, and with the China issues in particular. Trumpism had the perfect tool in its hands – but Obama negotiated it.

TPP dealt with all the usual trade issues but includes four critical chapters: state-owned enterprises and designated monopolies, intellectual property, labour and the environment. The SOE chapter is excellent. An SOE includes companies where direct or indirect ownership lets governments muster 50 per cent of the voting rights, or where you get to appoint half the board anyway (this would cover most listed companies in China where Communist Party participation on boards is required).

TPP adherents agree not to provide non-commercial assistance to SOEs that unfairly enhances their competitiveness vis a vis other companies in other markets. It sets out "no less favourable treatment" for buying and selling goods and services across borders. In essence, that means an SOE must treat all parties at least as well as the treatment it avails to its own associated parties (including foreign subsidiaries operating inside its own borders).

The intellectual property chapter affirms commitment to Trade-Related Aspects of Intellectual Property Rights (TRIPS) and the labour rights chapter is admirable. There are some things the Biden administration should look at improving if it were to join TPP. The environment chapter language is vague and fairly non-binding. Government procurement processes need to be included in TPP. Remedies will require stronger monitoring.
Our major issue with the TPP was its opacity. It did not release key details to the public in terms of how sovereignty would be altered around IP, foreign labour and other areas and so repeated the very mistakes of working-class hollowing out and disenfranchisement that gave birth to Donald Trump in the first place. If these considerations can be addressed then, sure, let's revisit it.
Most encouraging today is the often revolting AFR editorial which, contrary to its own reporters, gives kowtowing short-shrift:
China's great power ambitions and geostrategic assertiveness mean there is no way to wish our way back to the benign, mutually beneficial two-way trade relationship of the early 21st-century China boom, which allowed Australia to grow richer by helping China grow rich too.

Australia must protect its democracy, even if the world-first ban on a role for Huawei in Australia's 5G network build, or Malcolm Turnbull's foreign interference laws, or the Morrison government's foreign relations bill – which will impose a security veto on compromising agreements between foreign powers, on the one hand, and state or local governments and universities on the other – displeases Beijing.

Australia has no option but to hold the line on protecting its sovereignty, and hope that showing China that coercion will not work establishes a platform for restoring the relationship.
Exactly. There is no way back so stop publishing Chinese propaganda.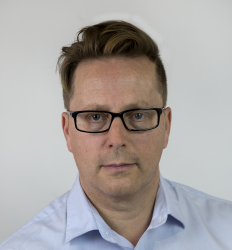 Latest posts by David Llewellyn-Smith
(see all)