See the latest Australian dollar analysis here:
DXY was stable Friday night:

The Australian dollar was weak:


Gold eased:

Oil crashed:

Base metals were mixed:

Miners did OK:

EMs fell:

Junk did OK:

The yield curve steepened as the "blue wave" becomes a reality:

Stocks fell sharply, especially growth:

In news, US jobs were pretty weak relative to expectations. The bigger news was, obviously, Donald Trump's COVID-19 illness and commitment to a hospital (which happened after the close). An event now flooded with propaganda. Whatever the precise truth of his condition, it's fair to say that he would have had to be pretty sick to agree to go. Given what a poor look it is for the virus skeptical president.
With that out of the way, let's explore the implications of Donald Trump's illness for markets and the Australian dollar.
Trump dies 
There'll be a sympathy vote for Republicans and a rush to the flag but not much. The ironies are just too thick. I doubt this would extend beyond the Trump base very far into conservative swing voters.
More likely, it would underline what an abject failure Trump has been as the virus President, and how the US needs a rationale leader not a partisan suicide bomber:

Aside from anything else, Trump has hijacked the Republican brand so completely that if he were not there then the base voter turnout will be hit and may well crater.
That said, no Trump would probably result in some falls to the Democratic turnout as well.
Trump is sick or incapacitated
Pence takes over the office as Trump gives it up voluntarily or involuntarily by act of Cabinet or Congress.
If Trump is too sick to run for office then Republicans must nominate a new candidate but at the campaign level there are lots of uncertainties over how to handle out-of-date campaign materials and the like. There would also be many postal votes that have already cast for the wrong candidate. This could create conflict over election delays and call into question outcomes. Various experts say an election delay is very unlikely but state-level conflict is equally likely.
Any scenario in which Trump's campaigning is impacted by COVID is obviously a negative for him in all of the most obviously ironic ways.
Trump is too sick to run but then gets better
Once the transfer of power and election transpires, Trump is gone.
A close loss for the new Republican candidate might lead to post-election challenges to the outcome. But without a madman at the helm that seems less likely.
Trump gets better swiftly
Some may argue that this would be a plus for his COVID skepticism but only for the converted so it's not much of a positive. Aside from anything else, the lingering questions over the virus sweeping the White House, and whether Trump was reckless after becoming ill, will do him harm.
Election debates
Trump is too sick to attend. Bad for him.
Trump is too sick to attend and goes anyway. Bad for him.
Trump recovers quickly and attends is a mild positive for him. But he'll have to hurry. The next debate is Oct 15 then 22. If he misses the first owing to COVID then it's bad for him. He can't debate COVID from a hospital bed. That would be fatal.
Much more attention will now shift to Oct 7 debate between deputies Harris and Pence.
Stimulus
After Trump's illness, Senate majority leader, Mitch McConnell, suspended all voting on bills for two weeks, except for debate surrounding SCOTUS. Three GOP senators are already infected. The fiscal stimulus package is now officially stalled and most likely dead.
Republicans have little incentive to press ahead with it if they have concluded that Trump is a dead duck. The package will not arrive until after January anyway so why give an incoming Biden Administration a lift? Yes, they think in this way.
Democrats don't want to pass it, either. They can blame Republicans for its failure and campaign on a bigger package.
In short, not much good can come of this for El Trumpo and the Republicans. Betting markets are now suspended worldwide but not before this:

What about the Australian dollar?
For stocks, it's "risk off" as markets must digest fiscal stimulus delays and a rising probability of an even more fraught and contestable election that ends up in conflict and courts. The election now brings an increasingly likely "blue wave" that wins democrats all three arms of government and tax hikes for corporates plus capital gains, as well as minimum wage hikes (a triple whammy for stocks). As well, Biden is more likely to put lives ahead of economics in his virus response. There are some tailwinds once in power with more generous fiscal, less combative international relations (though still China hostile), less domestic strife as BLM meets policymaking and, eventually, stronger domestic demand as inequality is addressed. So, I would buy a goodly Biden drawdown, especially given the, albeit troubled, vaccine wave of 2021.
Forex will follow stocks so this is bullish DXY and bearish AUD while it lasts.
Expect a strong bid for safe-haven yield. At a certain point, a blue sweep will trigger a bond panic on increased fiscal but short term election chaos should outweigh that. Even when if it comes, I would not expect any bond back-up to last unless Biden embraces the policies of Bernie Sanders and he is not there yet. Gold will probably correct one more leg lower before the bull market resumes.
Finally, these things are moving fast so all forecasts at this juncture come with a large asterisk!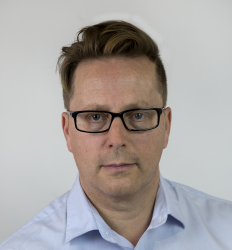 Latest posts by David Llewellyn-Smith
(see all)