Via Vale today:
Vale´s Production Report for the third quarter of 2020 (3Q20) was announced on Monday, October 19th. The company is evolving with its stabilization plan and delivered a strong iron ore production in 3Q20. Nickel and Copper businesses managed to recover productivity for a solid start in 4Q20, after normalizing routine maintenance in the quarter. Results were enabled by the workforce commitment to the company's safety standards and strict operational discipline, following the continuous implementation of the Vale Production System (VPS).

Vale's Iron ore fines production totalled 88.7 Mt, an increase of 21.1 Mt compared to the previous quarter. The production record of 56.9 Mt in a quarter was reached in the Northern System, with August as the best month with 19.7 Mt. S11D had a record production in September, with 8.3Mt, and in the quarter, with 24.4 Mt. Sales volumes of iron ore fines and pellets, with a premium of US$ 4.6/t, reached 74.2 Mt in 3Q20, an increase of 20.4%.

The Southern and Southeastern Systems overall performance improved across operating units, notably in the Itabira Complex and Timbopeba mine (running for a full quarter given the resumption in June) and with the resumption of operations at Fazendão mine in July.

Operations have achieved increased rates and stability with safety, based on the progressive implementation of the VPS and measures like the Safe Work Permission (PTS), which are essential to transform Vale's culture into one driven to safety and operational excellence.
With sales so much lower than output there is obvious scope to accelerate supply. It still has 50mt offline too.
Iron ore is in trouble in 2021.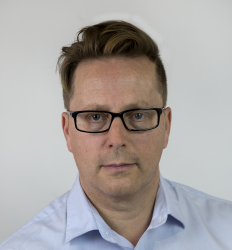 Latest posts by David Llewellyn-Smith
(see all)