Leith has exhaustively chronicled the blunders and lies of the Andrews Government over the past six months. Let me summarise:
An extraordinarily stupid decision by Andrews' Premier and Cabinet to put private security in charge of quarantine hotels led directly to a second wave pandemic costing 800 deaths and tens of billions of economic fallout.
Despite the denials, it is obvious that the decision was made by, or approved by, Manchurian Dan himself, given his right-hand man, Dan Eccles just resigned.
It's equally obvious that Manchurian Dan has covered this up, lied to a judicial inquiry and parliament, and shoved political allies under the bus instead.
Victoria has now been in lockdown almost non-stop since March. The pandemic is under control. We now have lower daily cases than NSW where contact tracing and testing has been effective for three months in containing Manchurian Dan's outbreak. Yet Manchurian Dan either hasn't used this period to prepare a contact tracing and testing regime sufficient to meet the demands of virus suppression, or he is so afraid of the political consequences for himself of the new system's failure that he refuses to open the economy up and use it.
Instead, Victorians have been subjected to jackboot policing, by a force that was too cowardly to do its duty in guarding the quarantine hotels, and was pandered to by Manchurian Dan in this failure, but appears gleefully happy to shut down debate, arrest protesters, and deliver a spectacular number of fines to largely innocent people.
Not to mention, that Manchurian Dan has ceaselessly sought ever greater and more draconian powers to do much worse along the lines of indefinite detention for anyone that disagrees with him.
In short, a health emergency that requires the sacrifice of personal freedoms in the common good for reasonable periods of time to contain major virus outbreaks, which has been delivered with incredible generosity and grace by the Victorian people, is now being mercilessly exploited by a would-be dictator who is putting his own political interests ahead of the well-being of the denizens of his entire state.
Perhaps this should not surprise us, given Manchurian Dan's affection for all things Chinese Communist Party. And today his tyrannical instincts have gone beyond the pale once more, at News:
The Andrews government is refusing to engage with a Senate committee probing new laws that will allow the commonwealth to rip up Victoria's Belt and Road deal with China.

Department of Foreign Affairs and Trade chief legal officer Simon Newnham told the committee on Tuesday that officials "advised caution" when Victoria raised the prospect of signing the controversial agreement in 2018.

He said it was made clear to the Andrews government that the commonwealth's position was not to sign up to the Belt and Road infrastructure initiative, and to consider projects on a case-by-case basis.

DFAT was only shown Victoria's framework agreement on the day it was signed in 2019.

Scott Morrison is now preparing to cancel the deal with new powers giving the commonwealth oversight of agreements between the states and foreign governments.

But the Andrews government is refusing to engage with the Senate committee reviewing the laws, and a spokesman did not answer questions about the legal advice it had obtained.

…Chinese Communist Party interference expert Professor Clive Hamilton told the committee the Belt and Road deal undermined foreign policy and followed years of "careful grooming" by China of "senior political leaders" in Victoria.
Let's not forget that during the early months of the pandemic, as the CCP demanded that Australia keep its borders open to be infected by it while using that same openness to siphon off our stock of PPE, Manchurian Dan wasn't preparing Victorian institutions to fight the biological invader, he was busy lighting up their buildings in the colours of the CCP.
It's time Victoria rose up and threw this Xi Jinping mini-me out of power.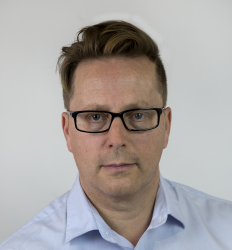 Latest posts by David Llewellyn-Smith
(see all)