The latest Australian Homelessness Monitor, conducted by the University of New South Wales and the Centre for Social Impact, shows that the national homelessness rate is set to surge as short-term coronavirus and housing protections phase down:
The most immediate concern now is an imminent surge in homelessness. This is likely in coming months as a result of JobKeeper payments and JobSeeker Coronavirus Supplements being scaled back and bans on evictions lifted.

These protections staved off a new, recession-induced, homelessness crisis through the winter months. But, since mid-year, rough sleeper numbers have been on the rise once again in cities including Adelaide and Sydney. This is almost certainly a problem deferred, rather than a problem avoided.

We know, for example, that many tenants who lost incomes and sought reduced rent have only been granted deferrals. They are building up big arrears…

If unemployment hits 10% as predicted, homelessness could rise by 21% according to one projection for NSW.

The main problem is a lack of homes at rents that low-income tenants can afford. A large part of the reason is decades of official inaction that effectively halved Australia's supply of social housing since the 1990s. On top of that, the shortfall of private rental properties affordable for low-income tenants grew by 54% in the decade to 2016, as detailed in our report…
One of the most disappointing things about the 2020 Federal Budget is that it contained few measures to protect vulnerable Australians.
There was no permanent lift in Australia's risible JobSeeker unemployment benefit, which will revert to only $40 a day on 1 January. And there was next to no funds to build public housing, which has fallen deeply into deficit over recent decades.
Budget expenditure in these areas would prevent thousands of Australian from falling into homelessness. It would also provide much needed direct economic stimulus, since the unemployed would spend almost every extra dollar they receive, while expenditure on public housing would drive construction employment directly.
Instead, the Federal Budget focused on trickle down tax cuts for individuals and businesses, which are more likely to be saved rather than spent, and will fail to materially boost demand.
Because of these oversights, the Australian economy will face a longer and deeper downturn than necessary with stubbornly high real unemployment, widespread business failures, and increased homelessness.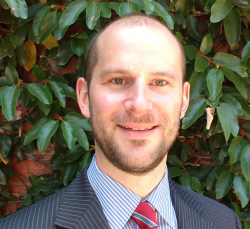 Latest posts by Unconventional Economist
(see all)