Earlier this week from Kevin07:
The former Australian prime minister Kevin Rudd has launched a petition calling for a royal commission into NewsCorp's dominance of Australia media, arguing Rupert Murdoch's media company employs tactics that "chill free speech and undermine public debate".

The petition, launched on the Australian Parliament website on Saturday, had gained more than 38,000 signatures by Sunday morning, with Rudd tweeting that the popularity of the petition had caused the website to suspect users signing it were robots.

On Sunday the Labor leader Anthony Albanese distanced himself from the push.
Fine. Bring it on. Just so long as while it examines the editorial biases of the Murdoch press, it equally examines the biases of The Guardian, ABC, SBS, as well as the corruption of journalism at Domain.
That's the thing, you see. It's all well and good to call an RC into the media of your political opponents but what about your allies, who are equally biased?
In the major media that I process daily the biases are obvious:
The Australian and the AFR are Coalition propaganda sheets.
The Guardian is the Labor propaganda sheet.
Nine's metropolitan dailies are reasonably balanced but the Domain offshoot offers daily, deeply corrupt journalism.
News is pretty balanced as well, with boobs.
Daily Mail is tripe with even more boobs.
The public broadcasters are equally oriented more towards Labor than Liberal though less so than The Guardian. This is largely a function of the issues emanating from collapsing globalism – Chinese tyranny, mass immigration, climate change etc – than necessarily a tribal political bias. ABC is bad enough but SBS is nothing more than a migrant lobby and rent-seeker these days and should be shut down.
The numbers split this way:

I don't listen to radio so can't comment. Same for TV.
In print, at least, the spread is good and that's before you start digging into more niche products like MB, Crikey, MamaMia etc.
The problem is not too much Murdoch. It is that the Fake Left (which champions globalism over national interest and Australians) and the Fake Right (which champions "business" rent-seekers over markets or liberalism) no longer talk to each other at all.
Kevin07 is only encouraging that.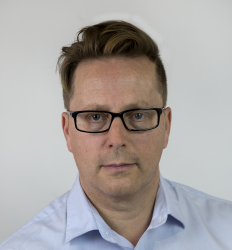 Latest posts by David Llewellyn-Smith
(see all)