Here she is, Australia's number one mass immigration booster:
The fate of this country keeps me up at night. I worry a lot, in particular, about inequality and how for many Australians being born into a poorer family means a life of hardship. This shouldn't be the case. #auspol

— Dr Liz Allen (@DrDemography) October 6, 2020
Housing is a major source of wealth. Australians who retire owning a home are significantly better off than non-homeowners. It's a vicious cycle for children of non-homeowners because there's no possibility of help (or inheritance) to help break into the housing market.

— Dr Liz Allen (@DrDemography) October 6, 2020
Many Australians will never own a home, their kids doomed to the same. We must stop kicking the can down the road. Housing is essential; a human right. This country must place homeownership at the centre of the path forward.

— Dr Liz Allen (@DrDemography) October 6, 2020
Not for the first time, MB wishes there was an extra law of thermodynamics that implodes galactic-scale hypocrisy. Poof! From UBS:

In short, as mass immigration tanks, housing oversupply mushrooms, killing price growth. But don't take my word for it. Ask everybody!
Earlier this year, university academics released research showing that mass immigration is unambiguously lifting Australian house prices, thus making housing less affordable for the resident population:
In cities where the new migrant population grew by 1 per cent each year, house prices likewise rose by 0.9 per cent, according to the study titled The Impact of Immigration on Housing Prices in Australia by senior lecturer at Monash Business School Daniel Melser, and, RMIT University student Morteza Moallemi.

"House prices would have been around 1.4 per cent lower per annum, and units 0.8 per cent lower, if there had been no immigration [from 2006 to 2016]," they wrote, in the soon-to-be-published study…

"Interestingly, the effect of immigrants on different property types is different – there is a bigger impact on houses than units or apartments," Mr Melser said.

Specific migrant groups also had a bigger impact on house prices than others, given they were more likely to buy a home, Mr Melser said

"Chinese and Indian immigrants have high rates of home ownership," he said…
The study supports similar findings from the Productivity Commission:
High rates of immigration put upward pressure on land and housing prices in Australia's largest cities. Upward pressures are exacerbated by the persistent failure of successive state, territory and local governments to implement sound urban planning and zoning policies…
The Grattan Institute's housing reform blueprint also explicitly stated that "high rates of immigration" are a contributing factor to Australia's rapid house price growth and reduced housing affordability:
Strong population growth, both from natural increase and overseas migration, has increased demand for housing and contributed to the increase in dwelling prices, particularly in our major cities…

Immigration has been the major driver of population growth since the mid-2000s… Immigrants are more likely to move to Australia's major cities than existing residents…
The CBA admits it:
Back in January 2017, the interest rate strategists at the Commonwealth Bank published a Global Markets Research paper called Demography is Destiny for Interest Rates, But Immigration a Fountain of Youth. Kerr and Donaldson were the authors…

Deflation, not inflation, is listed as the biggest threat ahead…

The paper does not predict Australian house prices will fall, though. So it may not be wise for millennials to sit back and wait for them to become cheaper.

The paper makes the case that, against the trends in many other countries, Australia will still experience growth. Our differentiator is immigration, "the fountain of youth". Put simply, we are a destination of choice for China and India. The average age of our immigrant is in the mid-20s, and people at this stage in life form families and buy houses.
Investor buyer's agent, Richard Wakelin, makes no bones about it:
However, the elephant in the room for the government and Opposition is population policy. Here the news is unreservedly good… Despite years of political rhetoric about curtailing immigration and population growth, both parties are studiously avoiding anything that would do that…

…the Budget papers' outlook for net overseas migration for the next four years sits at an annual increase of between 259,000 and 272,000 every year until 2022. These are numbers as good as or better than net overseas migration levels of the past decade…

Because both main parties are indicating that they will largely leave population growth unchanged and therefore avoid a damaging demand shock, one can be confident this won't be a critical election for property – whatever else the politicians say in coming weeks.
AMP's Shane Oliver is unequivocal:
Rather the basic problem has been a surge in population growth from mid-last decade and an inadequate supply response (thanks partly to tight development controls and lagging infrastructure). Since 2006, annual population growth averaged about 150,000 people above what it was over the decade to the mid-2000s. This required the supply of an extra 50,000 new homes per year. See the next chart. Unfortunately, this was slow in coming. But with an insufficient supply response to surging demand, prices were able to stay elevated. And so poor housing affordability got locked in.
Dr's Bob Birrell and Dr Ernest Healy know the truth:
The housing affordability crisis in Sydney and Melbourne is close to the worst in the developed world. As of 2017, the ratio of median house prices to median household income in Sydney was 12.9 and in Melbourne 9.9. Only Vancouver and Hong Kong were as bad or worse on this metric.

The result is an intergenerational divide in which the younger generation have diminishing prospects of attaining the housing their parents' generation enjoy. Property owners are feasting on extraordinary capital gains at the expense of young people who, in Sydney and Melbourne, will never experience any similar benefits because they cannot get onto even the lowest rung of the property ladder.
The Coalition knows it:
You cannot have a net migration rate of 800,000 people over three years without that number of housing starts. That is what has happened, and we have seen prices explode across the nation. For the average Australian, it is a false economy to think that your house has gone up in price, because all it means is that the gap is bigger if you want to upgrade. So, for most Australians, the increase we have seen in housing costs has benefitted only a small number of people.
The RBNZ knows it:
Rapid population growth has been one of the most striking features of New Zealand's economy in recent years. The migration-fueled population increase, in excess of 1 percent per year, created buoyant conditions for New Zealand's construction and real estate markets. Real estate prices increased by more than 200 percent in real terms between 1992 and 2016, and the fraction of New Zealand's workforce in the construction sector increased from 4.8 percent in 1992, a post-1970 low, to 7.7 percent in 2009 (prior to the Christchurch earthquake) and 8.2 percent in 2016…
The RBA knows it:
So what does the governor worry about? He worries about opportunity and about inequality… And he worries that high house prices can entrench inequality from one generation to the next…

Hold on. Aren't you to blame? Wasn't it the RBA, by keeping interest rates so low for so long, that created the "bubble" in house prices? "It was a contributor," Lowe concedes, "but not a prime contributor. If you ask any first-year economics student, what's going to happen to housing prices – we all want to live in fantastic locations by the coast, each person have a large block of land, and under-invest in transport, and allow fast population growth, please explain? I think you're going to get high housing prices."
BIS knows it:
"Whether it's zero or close to zero the number has plummeted," Mr Mellor said. "So we are forecasting a drop in migration of about 60,000 this financial year and another 150,000 next financial year."

With about 2.7 people per household, the forecast drop equates to about 80,000 fewer houses needing to be built.

"These people who are no longer coming impact on the rental market, so it will significantly reduce demand and that will lift vacancy rates and increase risks around residential property," Mr Mellor said…

Of course, the impact of immigration on house prices and affordability would be much worse in Sydney and Melbourne given they alone take in around two-thirds of Australia's migrants, most of whom are from China and India.
I could go on but I don't have all day. Immigration is not the only factor but it is one massive driver of housing inequality, which is why Sydney and Melbourne are such outstanding examples of it, as well as are now improving versus every other city.
And, finally, along comes Dr Liz Allen, gasping and puffing miles to rear, wheezing about the very house price bubble that she did everything in her power to create.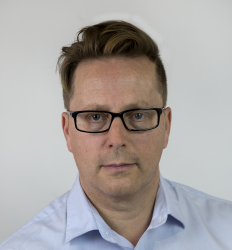 Latest posts by David Llewellyn-Smith
(see all)